James Carter-Johnson
Plus
Joined

Location

London
Profile Images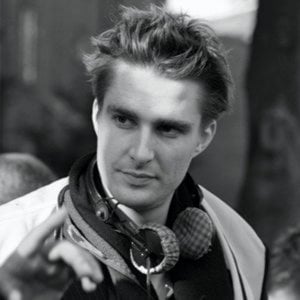 User Bio
James Carter-Johnson MA - Writer, Director
James followed a Masters degree in Philosophy at Edinburgh with a successful period as a theatre director. He has also directed documentaries in such far-flung locales as Madagascar and Zanzibar. James worked for 3 years at Jeremy Thomas' Recorded Picture Company where he became an integral part of their development team working with many writers and directors including Milos Forman, Terry Gilliam and Bernardo Bertolucci.
He since worked for a year in acquisitions for New Line Cinema - the people behind 'The Lord of the Rings Trilogy', representing the company at many European festivals including Cannes, Munich, Locarno and San Sebastian. James has worked extensively in the theatre from a young age, performing in over 20 plays in London and Edinburgh including 'Waiting for Godot' by Samuel Becket, 'After Magritte' by Tom Stoppard and 'The Life of Galileo' by Bertold Brecht. He directed two modern American productions, to much acclaim, in Edinburgh; 'American Buffalo' by David Mamet and 'Hurlyburly' by David Rabe. James' period directing documentaries included two on the state of coral reefs in Zanzibar
and Madagascar. The later expedition winning the most prestigious diving award in Europe, which was presented at Buckingham palace. He has since directed a piece on the bizarre life of Joseph Cornell in New York City. James is now working as a film director in London. He recently completed a 35mm TV-special
entitled 'Clive Hole' from the short story by Alexei Sayle starring David Schneider, Karl Theobald, Susan Vidler and Julia Deakin.
He is signed to 3 forthcoming feature projects. 'Boxing Day' the true story of the longest hostage situation in British history, 'The Lost and the Found' a mesmerising rags to riches tale of a small time con-man who creates a religious movement that takes America by storm, and 'Eden' an action-thriller set in the near future on a space station where scientists believe they may have found the secret to eternal life. Other pending projects include a play - 'Taste' from the screenplay by Benjamin Brand. This is a harrowing but darkly comedic tale of the notorious German Cannibal Armin Meiwes and his friend and food Bernd-Jurgen Brandes. And finally another feature - '4AM' by Christophe Dirickx, the twisty and horrific tale of a nightmarish home invasion somewhere in North London.