Charlie Ciuffo
Plus
Joined
Profile Images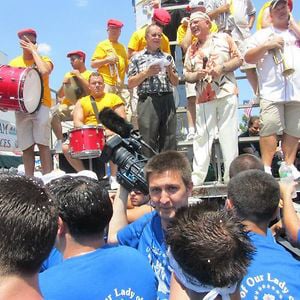 User Bio
I first entered into the media industry as an intern working for the Gucci Tribeca Documentary Fund at the Tribeca Film Institute in 2008. While there I was fortunate enough to assist 100's of independent filmmakers in the application process in search of grants for their films.
That following summer I worked as an intern with the NYPD Video production unit. This was a valuable experience, which taught me how to shoot as a professional videographer as I participated in film shoots for training videos, ceremonies and press events with the NYC Mayor and Police Commissioner.
Later on in 2008 I began working as Marketing Coordinator at Indiepix Films assisting in the promotion and marketing of independent films from around the world.
In 2009 I entered the wide world of NBC Universal, first as an intern at USA Network's On Air Marketing Department followed by an internship with the Today Show working side by side with the 100's of producers helping to put together the weekly live segments and producing some of them myself.
Shortly after I began working as a staff production assistant at USA Network's On Air Marketing Department assisting producers and post facilities in the production of USA network's on air promos and various outreach campaigns. Eventually I was able to gain further experience in the creative department working closely with USA's talented producers and Creative Director's.
Most Recently, I was the Associate Producer for Syfy's On Air Marketing Department. While a large part of my daily responsibilities included work within the production department I made an increased effort to work on as many projects as possible within the creative department. I was fortunate enough to have the opportunity to produce promos for various on-air campaigns some of which included the Season 5 Launch of Haven as well as episodics for the final season of Warehouse 13.
I am currently working as a Writer / Producer / Editor for NBC Universal's Post Creative Dept. which works exclusively with all of NBCUniversal's cable networks enabling me to gain experience that spans NBCUniversal's various cable brands.
Related RSS Feeds