CJ Wallis
Joined

Location

vancouver, british columbia, can
Profile Images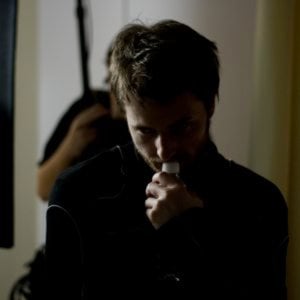 User Bio
CJ Wallis was born in Vancouver, British Columbia, Canada. Throughout high school, CJ shot, directed and edited his school's weekly television show, as well as working evenings and weekends at Rogers Community 4 Television where he shot, floor directed and produced local community programming.
During the last year of high school, CJ began volunteering as a director's assistant to Scott Smith on his award winning debut feature film Rollercoaster. Learning and working all jobs involved in the process of independent film through pre-production up until it's final theatrical screening.
Citing Conan O'Brien as an early influence - CJ sent comedy sketches and jokes to his production office which led to a job interview in New York. Upon realizing CJ was 17, a brief interview took place and was awkwardly concluded with a "we can't really hire a Canadian high school student."
CJ participated in several fast film events, which gives teams random crtieria to include in their films, challenging them to write, shoot and deliver a finished film within a 24 or 48 hour timeframe. CJ won awards in each competition.
In 2006, CJ was chosen as a finalist out of 80 pitches in the Crazy8s competition, which gives a filmmaker 8 days, $800, and a limit of 30 minutes of tapestock. The result was Circumference, a film praised by director, Paul Thomas Anderson. Wallis' entry also marked the first time in the contest's history that a filmmaker made their film and a music video during the alloted time frame. The result was the mostly successful Misguided.
In 2007, CJ wrote a feature length script called "Heat Sink" while working on the CityTV lifestlyes show 969. CJ was hired as a junior associate producer, but within 2 months was floor directing the show and writing & producing 3 segments a week.
Shortly after CityTV was bought out by CTV and the entire staff was laid off, CJ joined the cast of the Soska Sister's film Dead Hooker In A Trunk. CJ starred in the film and eventually took on camera operation, all jvideo & audio post production and provided some original music. The film has been praised by Eli Roth and is currently in the hands of Quentin Tarantino for review.
Having read "Heat Sink," Paul Thomas Anderson passed along the script to the William Morris Agency. Agent Danny Gabai (Kevin Spacey, J.J. Abrams) took CJ on as a developmental client in early 2008. CJ met with Danny in Los Angeles in September, where he suggested that CJ make a short version of "Heat Sink" around 20 minutes in length, to act as promotion for the project.
November 2008, Last Flowers wrapped a 5 day shoot in Toronto, Canada. The film marked the second time Joseph May and CJ had worked together as well as new comer, multi-award winning singer-songwriter, Sarah Slean. The screenplay and Joe's performance were both nominated in the 2009 Leo Awards which celebrate the film community in British Columbia.
In February 2009, CJ concieved, shot, directed & edited a one-shot music video for international delights Fake Shark-Real Zombie! The song is called Angel Lust and it's taken from their forthcoming sophomore album "Meeting People Is Terrible"
In the summer of 2009, CJ teamed up with Twisted Twins Productions to create two award winning short films entitled The Hornet, which was a 24 hour filmmaking challenge for which they were awarded Best Visual Effects, Best Acting, and 3rd Runner Up out of 41 entries.
The second short was Tarantino's Basterds, a contest put on by MTV Canada to spoof your favorite Tarantino scene for a chance to be flown out to Toronto to see an advanced screening of Inglorious Basterds with Quentin and Eli Roth in attendance.
'Basterds' was selected by MTV Judges into the Top Ten from countless entires submitted from across Canada, earning the right to be viewed/judged by Quentin himself. Live on MTV, Quentin chose the short into his Top 3 and clips from it were featured heavily throughout his appearance.
CJ is currently in development on his debut feature film entitled Frank Flood, a music video for Mark Geary and was awarded a Bravo!Fact grant to direct the next Sarah Slean music video before year's end.