Costas Kekis
Joined

Location

Vienna, Athens
Profile Images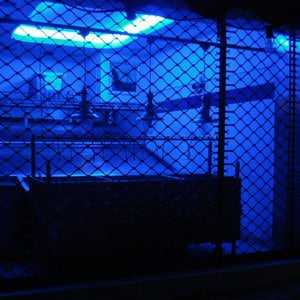 User Bio
Costas Kekis is a Greek translator, dance creator and performer based in Vienna and working independently as well as with Trigger Track Collective. He is a graduate of the Department of Foreign Languages, Translation&Interpreting of the Ionio University (GR) as well as a Performance and Choreography Major of Salzburg Experimental Academy of Dance, SEAD (AT).
His professional dance education includes classes at Rallou Manou dance school (GR), SEAD (AT) and NYU (US).
He has performed in Greece, Austria, Germany, Spain and the UK for Anna McRae, Matej Kejzar, Oleg Soulimenko, Moa Hanssen, ZITA Dance Co as well as with Trigger Track Collective.
As a choreographer's assistant, he has collaborated with Anna McRae.
His own work or collaborations have been shown in various venues and festivals in Austria, Greece & Spain. He has received the DanceWeb grant (2010) as well as a production grant for his work in Greece by the J.F. Costopoulos Foundation (2011). Residencies include SEAD (Salzburg) & Duncan Dance Research Centre (Athens) for his work "80m/min" and Antic Teatre (Barcelona) for the collaborative work "Brunswick Centre 1970s" with Quim Bigas Bassart.
Costas Kekis is interested in the field of performing and performative arts in a broader sense.
Starting from a linguistic and Humanities education and going on with dance and somatic approaches, he is interested in working in a wide spectrum of movement-based and body-based processes in terms of form and concept, which will result in a loosely associative product of emotional, mental and intellectual nature.
Affect, overall environment, stimulation and experience are key words of interest.
Inputs for his processes are abstract physical interests, social and art history, science, internet, city life.
Means of approach to his work are physicality, abstraction, visual and acoustic environments, attention, cooperative and open processes, choice, minimalism.
Related RSS Feeds