clint lutes
Joined

Location

France
Profile Images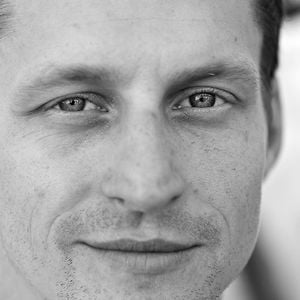 User Bio
Clint Lutes first studied Theater, then completed a BFA in Dance at New York University's
Tisch School of the Arts. He has worked with Joy Kellman, Joachim Schlömer, Maya Lipsker,
Melanie Lane, Johannes Wieland, Yann Lheureux, Eun Me Ahn, Brian Brooks Moving Company
and Christoph Winkler, among others. In 2006 Clint attended the danceWEB scholarship
program at ImpulsTanz in Vienna where he became involved with the Sweet & Tender
Collaborations. Clint's work has been presented in Germany, France, Greece, Austria, South
Korea and the U.S.A. His current productions, A Johnny Caged Community and Did You Say
Something premiered in 2011. He has created works for the Vis Motrix Company in
Thessaloniki (2007), posttheater Berlin/New York/Tokyo (2008), pvc Tanz Freiburg/Heidelberg
(2007, 2008, 2009) and Festspielhaus St. Pölten (2010, 2011). His current collaborators include
Tommy Noonan (Brother Brother), Maurizio Grandinetti (A Johnny Caged Community) and
Monica Gillette/Angelika Thiele (Did You Say Something?). Clint was the Co-Founder and
Artistic Director of the LUCKY TRIMMER Tanz Performance Serie in Berlin from 2004-2010
(luckytrimmer.com) and lived in Berlin from 2002-2011. He has taught classes and
workshops for Sasha Waltz & Guests, Australian Dance Theater, Options Dance Festival, Le
Pacifique | CDC Grenoble, CND Lyon, Stadttheaters Freiburg, Saarbrücken and Osnabrück,
Suwon University, Kookmin University and the Seoul Performing Arts High School. He now
resides in Grenoble, France.
Related RSS Feeds