clint lutes
Joined

Location

France
Profile Images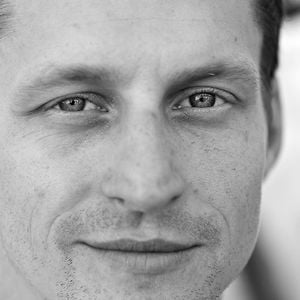 User Bio
Clint Lutes studied Musical Theater at SUNY New Paltz then completed his Bachelor of Fine Arts at Tisch School of the Arts (New York University). As a performer he worked with Joy Kellmann, Maya Carroll, Melanie Lane, Johannes Wieland, Yann Lheureux, Eun Me Ahn, Brian Brooks Moving Company, Cie Scalene, Cie Epiderme and Christoph Winkler.
His choreographic work has been presented at the MoDaFe Festival in Seoul, the Rohkunstbau Festival Berlin, Tanz im August Berlin, Biennale de la Danse OFF Lyon, Festival La Becquee Brest, Cabaret Inestable Valencia, Format Ardeche, Institut Francaise Alexandria Egypt, Festspielhaus St. Pölten, Globalize Cologne, Theater Freiburg and at the Städtische Bühne Heidelberg.
He created work for the Vis Motrix Company Thessaloniki, pvc Tanz Freiburg/Heidelberg, Festspielhaus Sankt Poelten, POSTTHEATER Berlin/NY/Tokyo, Collectif Coin and Cie les Attrape-Corps, as well as other projects for his own company. He also worked with figure skating champion Katarina Witt on several productions, both live and for TV, and in 2010 he collaborated with the Chamaeleon Theater in Berlin on the circus production "Versus".
Clint's work is focused around interpersonal connections and honest communication between people. He often plays with straddling the roles of gentle host and devilish child in his often direct dealings with other performers and spectators alike.
In March 2014 he will premier "Au Poil" with Cie Les Attrape-Corps at Le Magasin Contemporary Art Museum in Grenoble, France in collaboration with Cité Danse, La Belle Electrique and the University Cultural Week. In May 2014, Cie Grenade (Aix en Provence) will present an extract of "Let Me Change Your Name", a piece created in 2005 by Eun Me Ahn. Clint was in charge of the transmission of this piece for the company. In the 2nd half of 2014 Clint will premiere a creation on a crane with Collectif Coin with some performers/climbers.
In 2006 Cint participated in DanceWeb at ImpulsTanz in Vienna where he met and began interacting with the artist driven group Sweet and Tender Collaborations. He was invited in addition to participate at The Village / Tanznacht Berlin 2010, an exchange with 25 choreographers over 6 weeks; since 2011 he participates in an exchange with the group of choreographers Les 7 in France (Francois Veyrunes, Anne-Marie Pascoli, Emmanuel Grivet, Christine Bastin, Marie Lenfant, Katja Fleig).
Since 2011 he also participates in IDOCDE (International Documentation For Contemporary Dance Education) an international project designed to expose and share practices of teaching contemporary dance via a website and exchanges.
He co-created LUCKY TRIMMER Tanz Performance Serie in Berlin and co-directed it from 2003-2010.
He has taught classes and workshops for DOCK11 Berlin, (artist in residence from 2005 to 2010), Marameo Berlin, CND Lyon, Le Pacifique CDC Grenoble, CCN Grenoble, CCN Rillieux-la-Pape, Tanzfabrik Berlin, Sasha Waltz & Guests Berlin, Australian Dance Theatre, Stadttheater Osnabrück Allemagne, Regensburger Tanztage Allemagne, Suwon University Seoul, Kookmin University Seoul, Seoul School of Performing Arts and the Ahn Eun Me Company Seoul.
He's been based in Europe since 2002.
Related RSS Feeds