MIT CMS/Writing
PRO
Joined

Location

Cambridge, MA
Profile Images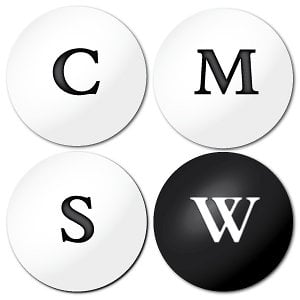 User Bio
MIT Comparative Media Studies/Writing offers an innovative academic program that applies critical analysis, collaborative research, and design across a variety of media arts, forms, and practices.
It develops thinkers who understand the dynamics of media change and can apply their insights to contemporary problems. It cultivates practitioners and artists who can work in multiple forms of contemporary media. Its students and research help shape the future by engaging with media industries and the arts as critical and visionary partners at a time of rapid transformation.
CMS/W is devoted to understanding the ways that media technologies and their uses can enrich the lives of individuals locally, across the U.S., and globally. CMS/W faculty, researchers, and students share a deep commitment to the development of pioneering new tools and strategies which serve the needs of diverse communities in the 21st-century.
In its unique approach to humanities and arts education, CMS/W:
Offers graduate and undergraduate degree programs centered on teamwork and research laboratories;
Engages with media practices across historical periods, cultural settings, and methods in order to assess change, design new tools, and anticipate media developments;
Supports a distinguished studio and workshop curriculum featuring the techniques and traditions of contemporary fiction, poetry, creative non-fiction, journalism, digital media, video, and games;
Works with programs throughout MIT to draw on and enrich the Institute's unique mix of intellectual and entrepreneurial talent;
Cultivates a community of students, faculty, and staff devoted to the highest standards of scholarship and ethical practice;
And extends its educational work into industry, the arts, and the public sphere by offering socially aware, critically informed expertise and events.