Cockeyed Caravan
PRO
Joined

Location

California
Profile Images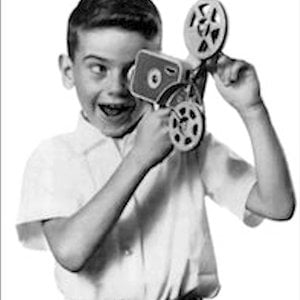 User Bio
Vincent Sassone's A Tale of Two Pizzas, his four time audience award winning first feature (2004 Sarasota Film Festival, 2004 Food in Film Festival (Italy), 2005 Mass Bay Film Festival, 2007 Sweet Onion International Film Festival), starring SOPRANOS Vincent Pastore and Frank Vincent, was released theatrically and on DVD and is available now to rent or download at Vimeo On Demand and VHX.
Vincent Sassone's short films, including Italian Lessons, Tightrope, I Was A Creature From Outer Space! and If You're Gonna Build A House: Community By Architecture, have won awards and played in festivals and museums in the US and Europe including Breckenridge Festival of Film, Three Rivers Film Festival, Texas Film Festival, Brooklyn Film Festival, Cleveland international Film Festival, Ohio Independent Film Festival, Atlantic City Film Festival, Northampton Film Festival, Seattle Science Fiction Film Festival, Museum BL (Switzerland) and Palm Springs Shortfest.
His feature screenplay, Italian Lessons, a romantic story about a beautiful Italian widow and a teenage boy set in Yonkers, NY, won the 2000 GFI Filmmaker's Grant. Screenplays previously optioned include Italian Lessons, Monster Maker, the almost true story of Roger Corman's eccentric, brilliant effects creator, Paul Blaisdell and Tigers, a romantic comedy set in downtown NYC. He is currently developing his feature Modernism, a found footage comedy about the "modernistas" of Palm Springs, fabulous creature who live for modern architecture and kill for cocktails.
His short form work includes the webisodic series. The Modernism Project as well as many promotional videos for clients that include McGraw-Hill Education, Pearson Education, Palm Springs Modernism Week, The Fashion Institute of Technology and others.
Sassone studied Filmmaking at American University (Washington, DC), Film production at Film & Video Arts (NYC) and Film Editing at Manhattan Edit Workshop (Final Cut Pro) and with Paula Heredia, Academy Award Best Editor nominee for, "Unzipped!"
He worked as an actor in theatre and independent films in NYC and LA after earning a BA in Drama at Catholic University. He continued his acting studies in NYC at HB Studios, The Actor's Playhouse and with acclaimed coaches Leonard Peters and Ginger Friedman.
Related RSS Feeds