georg klein
Joined

Location

Berlin
Profile Images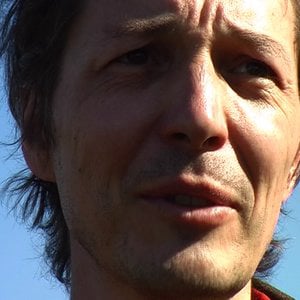 User Bio
georg klein – sound and video art, art in public space
With a background in composition, Georg Klein has developed a multi-faceted artistic practice, in which he works with sound, video, text, and photography. In his installations and interventions – in particular those in public spaces – he intensifies the visual, acoustic, situational and political aspects into an area of tension, in which visitors become involved, either on an interactive or participatory basis.
The point of departure of his work is the investigation of sites and situations. He focuses on their inherent contradictions, which he transforms aesthetically so as to become a topic of discussion and deliberation. The theme of borders and their transgression, in psychological inner space and in political public space, plays an important role in his work, both in terms of content as well as form.
With his site-specific installations, as well as his concert works and radio play-like sound walks, he challenges, in an irritating manner, his public's perception of the border between art and reality. He plays with trans-border, audio-visual communication spaces using techniques such as the artistic fake, which lead the recipient into an uncertain terrain, to question identities, and, in a provocative fashion, forces the visitor to engage in critical reflection.
In recent years, the artistic debate on societal power relations in politics and the economy has been the focus of his artistic as well as curatorial work. His interventions in both physical space and the public media have at times provoked strong reactions from the public and press, as his work has often made use of a subversive-affirmative strategy and has thereby abandoned the safe and secure framework of art.
Georg Klein was born in 1964 in Öhringen, Germany. He began his studies in sound engineering and communication studies first at the Technical University of Munich, and later at the Technical University of Berlin. He then studied the philosophy of religion, psychoanalysis, and music ethnology at the Freie Universität Berlin. He worked for three years as a research assistant for a project on the visualization of sound for deaf people and was also a lecturer at the FU Berlin. In 1996, he first emerged as a composer (Berlin International Film Festival) and worked in the following years in the Electronic Studio of the TU Berlin on live electronic and computer music. In 2001, he turned to installation as his artistic form and public space as his performance site. He later began to incorporate the medium of video in his work.
In 2003, he founded KlangQuadrat (Sound Square), an office for sound and media art, with Julia Gerlach. Their projects received support from the Capital Cultural Fund in Berlin, the Goethe-Institut, the German Foreign Office, the German-Polish Foundation, and the Schering Foundation. He organized and curated various events and exhibitions, as well in his role as chair of the bgnm (staatsbank berlin, 2001-2005), as co-founder of the errant bodies group berlin (since 2013), and as curator at the MuseumsQuartier Vienna. Since 1998, Georg Klein has held many lectures in Germany and abroad, published numerous essays dealing with sound and media art, as well as art in public space, and he has given workshops, including at the Berlin University of Arts, UdK (Sound Studies) and the Istanbul Bilgi University. Since 2013, he has been a lecturer in General Studies at the UdK Berlin.
Awards / Scholarships:
• International Gustav-Mahler-Composition Prize 1999, Austria
• Sound Art Scholarship of Berlin, 2000
• Scholarship Künstlerhaus Schloß Wiepersdorf, 2002.
• German Sound Art Award 2002, Skulpturenmuseum Marl, NRW, and WDR Köln
• Scholarship Stiftung Kulturfonds 2003.
• Residency German Academy Rome (Casa Baldi / Villa Massimo) 2006
• Media-Space-Award 2006 (NRW, Germany)
• Residency in Istanbul by Senat of Berlin (2010)
• Residency MuseumsQuartier (Vienna, 2012)
• Residency Taranto (Italy, 2013)
• EMAF Dialogue Award 2015 (Federal Ministry of Foreign Affairs, Germany)
• First Prize IGA Sound Art Competition (Berlin, 2015)