Annie Stith
Joined

Location

Saint Louis, Missouri, USA
Profile Images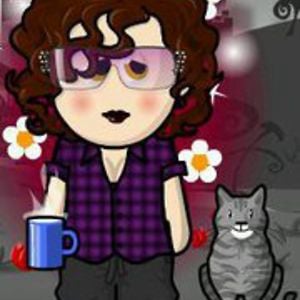 User Bio
I call myself a Spiritual Freak Writer and Creator because I love all things spiritual, especially as and where they bump into science, like quantum physics and dark energy. I love to write, especially when it helps others with healing, plus I have a website with blog for the same purpose and hope to learn to create some video blogs. Being disabled with several pain conditions *and* Bipolar Disorder, I enjoy helping others when they struggle with issues I've already dealt with (at least once... these things repeat).
Before becoming disabled, I worked as an Engineering Tech, then Engineering Tech Supervisor, for a variety of local government agencies. While it's work I "fell into" instead of consciously choosing and going to school for it, I hd found my niche. I started in the Materials Lab doing hard labor, then inspected road construction, then designed road and traffic projects, and finally dealt with Safety and Claims in Administration as my physical limitations started to control what I could and couldn't do.
That's when I got into "helping" with special projects: automating the Administration Department; revamping some official job descriptions in a government-wide reassessment and salary adjustment project; investigating and documenting the corrupt administration of the County's parking garage; teaching ARC first aid and CPR to our employees; assisting employees with Chauffeur's licenses transfer to CDL's, including HazMat endorsements and new personnel policies requiring CDL's that was ultimately used Countty-wide to fire those who refused to submit to random drug testing; implementing a Hazardous Waste Plan and cleaning up the many 55 gallon drums of questionable contents at Highway facilities; and more. I loved my job, and I loved working.
My list of disabling physical and mental conditions is fairly long, so I won't include it here. Suffice it to say I live with daily pain in one part of my body or another (or many), and struggle with the depression that goes along with chronic pain.I personally believe that both the pain and the depression have their root cause in the abuses in my life until I was 31. But, even though I may end up in bed for days with a death wish, I haven't been suicidal since I was 22. I may not love my life, but I know it's not mine to end.