COMPONENTGEEK
Plus
Joined

Location

Philadelphia, PA
Profile Images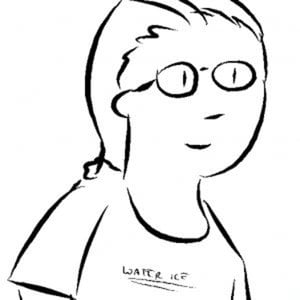 User Bio
COMPONENTGEEK
Film Geeks connecting Technology with Local Community
Gary San Angel is artist and founder of COMPONENTGEEK a site dedicated to the creation of films, reviews and tips of film gear and technology and its intersection with community based art work.
SAN ANGEL is a Philadelphia based filmmaker, director, performance artist and songwriter whose work focuses on the unique stories of Asian American lives. He is a founding member of two companies, Peeling the Banana in New York and the Asian Men's Writing and Performing Group in Los Angeles, as well as having played an instrumental role in forming Jook Songs at Yale University and GenerAsian Next and Something to Say at the Asian Arts Initiative in Philadelphia.
Gary's collaborative performance and film creations integrating visual art, theatre, music, words, and movement have been seen from London to San Francisco, including the BBC and the Smithsonian. He was the recipient of the prestigious Van Lier Fellowship in directing at the Second Stage Theatre in New York City and was also a touring artist with the National Performance Network (NPN). His work has won grant support from the School District of Philadelphia's Office of Language and Equity Issues; the Mid-Atlantic Arts Foundation, the NEA Creative Links program, and the Philadelphia Arts in Education Partnership (PAEP) which has enabled him to continue his autobiographical artwork and community building in Philadelphia. He has been an Artist-in-Residence at the Asian Arts Initiative and also a professor teaching Acting at the Community College of Philadelphia.
Most recently, Gary collaborated with animator Rocky Kev on the animated documentary short film The KoAloha Ukulele Story which had its world premiere screening at the 1st Annual Philadelphia Asian American Film Festival. The KoAloha Ukulele Story is the first animated documentary ukulele film to have a world wide internet screening on the Ukulele Underground. The film has also received the Gold Kahuna Award from the Honolulu International Film Festival. He continues to collaborate with Rocky Kev and they recently won top honors for the Pink Martini Music Video contest for "Over the Valley".
Gary also recently finished a music video with Taiyo Na for his song "Lovely to Me (Immigrant Mother)" set in Philly's own Chinatown and Love Park which has been screened at several film festivals around the country. Gary is currently working with L.A. based writer and director David Lin on a documentary about the Jooks Songs Asian American performance group at Yale University.
External Links
www.componentgeek.com - COMPONENTGEEK reviews, stories, and tips from indy film geeks connecting technology with local community
KoAloha Story - KoAloha Story Films & TalkUlele Story Collection
Related RSS Feeds