Profile Images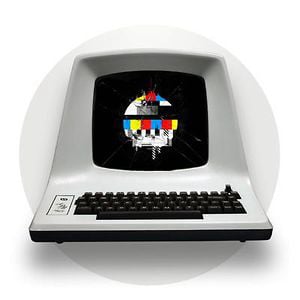 User Bio
Contakt Vj
Artiste Visuel
Installation-Mapping-Vjing-Live-Audio-Video
Contakt Vj est un video jockey installer à Lausanne.
Dès 2005, il choisit le Vjing comme unique activité, associé à tous types de musique.
Depuis, il a pu développer son activité en animant plusieurs évènements, tels
Perceptions:
vimeo.com/57123663
vimeo.com/57123662
vimeo.com/57126059
Vision:
vimeo.com/66002891
vimeo.com/66570375
Atmosphère, Duplex, etc. donnant à chacun l'ambiance visuelle qui lui convient.
Il crée des installations visuelles en volume, tel
The Cube :
vimeo.com/57123664
vimeo.com/86348615
aux Abattoirs de Casablanca et à la première édition du festival Jowhara à El Jadida.
Une de ses dernières résidences marquantes est celle qui le voit collaborer avec L'ensemble baroques-graffiti un duo marseillais de musique baroque, au complexe Anfa à Casablanca, ou au complexe Agdal, à Rabat, en 2012.
Contakt VJ a aujourd'hui une renommée nationale qui lui permet de participer régulièrement à divers types de festivals electro, comme le Rhythm Of The Pace (MA) et Transahara (MA), Zagoa festival(MA), High Vibz Festival(CH), Festivalocal(CH), et plusieurs autres festival musique du monde et de collaborer avec des artistes et des Djs partout au monde.