Contre Jour
Joined

Location

Nice
Profile Images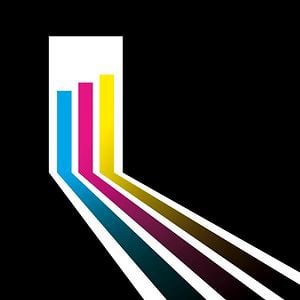 User Bio
Contre Jour, a french band from Nice (France), was born in 2009. It is a known fact that Roxy, Christof and Greguy started off as « Neptüne » in 2007. In order to convey their new musical approach, they decided to change the name into « Contre Jour« . After several line up changes, Contre Jour is currently composed of Roxy, Christof, Manu and Greguy who's officiating now as Vjing operator.
Its first album called « One night at the station » was a self-produced project achieved in february 2010. It was only in March 2011 that the independent label »Infrastition » released Contre Jour's first album, thus allowing them to be on the market for the first time… « One Night at the Station » combines many influences from the 80′s / 90′s, and offers a punchy sound between rock and new wave.
As Contre Jour needed a guitarist, Manu, an old friend passionate of guitar who shared stage several times with Christof and Greguy, was asked to join the band in may 2010.
Contre Jour shortly started to play several concerts in Nice and its surrounding. In july 2011, the band performed its first, successful and unforgettable tour in Germany (Berlin, Hamburg, Dresden).
Due to a very busy artistic life, Greguy had no choice but put a hold on Contre Jour between summer 2012 and spring 2013.
Therefore, Contre Jour's second album « PASSION and FALL » was released as a trio in january 2013, renewing its collaboration with the label « Infrastition« . It was written, composed, recorded and produced between may 2010 and october 2012. This second opus, in which Manu was able to contribute to the composition process, reflects an evolution of musical influences and testifies of an elaborated sharing/blending of ideas which dives us in a Synth Pop atmosphere, without denying its Post Punk / New Wave identity.
One year later, in january 2014, Contre Jour released a self-produced EP called « ABÎME« . It's an unexpected mini-album which contains 8 « bonus tracks » from both era of their two previous records. As it's just a digital download release, it is available for free on their Bandcamp online store.
Currently in intense rehearsal phase, Contre Jour is rethinking its live performance in order to provide a brand new live experience by using other instruments, increasing the sound quality with a whole new setup and by performing VJing on stage, among others…
Version Française :

Contre Jour, groupe originaire de Nice (France), débute en 2009. En 2007, Roxy, Christof et Greguy avait déjà formé un premier groupe, « Neptüne« ; afin de rendre compte de leur évolution musicale, le groupe décide de changer de nom pour s'appeler « Contre Jour« . Après plusieurs changements de line up, Contre Jour se compose aujourd'hui de Roxy, Christof, Manu et Greguy, dont le rôle dans Contre Jour est aujourd'hui opérateur Vjing.
En février 2010, sort le premier album de Contre Jour, « One Night at the Station« , alors auto-produit… Ce n'est finalement qu'en mars 2011 que l'album est commercialisé grâce au label français « Infrastition« . « One Night at the Station » offre un son entre Rock et New Wave, marqué par les influences des années 80 et 90.
Se retrouvant devant la nécessité d'avoir un guitariste, Contre Jour demande alors à Manu, un ami de longue date passionné de guitare ayant déjà partagé la scène avec Christof et Greguy, de rejoindre le groupe en mai 2010.
Le groupe commence alors rapidement à faire des concerts à Nice et dans ses environs. En juillet 2011, Contre Jour part faire sa première tournée en Allemagne (Berlin, Hambourg, Dresde), concerts qui rencontrent un grand succès et laisse au groupe un souvenir indélébile.
En raison de nombreux projets artistiques, Greguy met sa collaboration avec Contre Jour en suspens de l'été 2012 au printemps 2013.
Contre Jour sort donc entant que trio son deuxième album « PASSION and FALL » en janvier 2013, renouvelant ainsi sa collaboration avec le label « Infrastition« . Cet album est écrit, composé, enregistré et produit entre mai 2010 et octobre 2012. Ce second opus auquel participe également Manu à la composition, marque une évolution musicale. PASSION and FALL témoigne d'un partage et d'un mélange d'idées élaboré qui nous plonge dans une atmosphère Synth Pop qui ne renie pourtant rien de ses racines musicales (Post Punk / New Wave).
Un an plus tard, en janvier 2014, Contre Jour sort un EP auto-produit du nom de « ABÎME« . Il s'agit là d'un opus inattendu contenant 8 titres « bonus » provenant de l'ère des deux précédents albums de Contre Jour. S'agissant d'une sortie digitale disponible via téléchargement sur la page Bandcamp du groupe, « ABÎME » est totalement gratuit et le restera jusqu'à nouvel ordre.
Actuellement en intense phase de répétition, Contre Jour est en train de repenser l'univers de ses concerts, en utilisant de nouveaux instruments, en améliorant la qualité sonore par le biais d'un tout nouveau matériel, et en y intégrant, entre autres, le Vjing sur scène.
Related RSS Feeds