Profile Images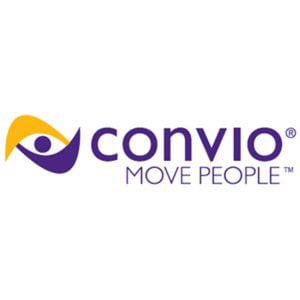 User Bio
Convio is the leading provider of on-demand constituent relationship management (CRM) software and services that give nonprofit organizations a better way to inspire and mobilize people to support their organization. The companys online marketing suite offers integrated software for fundraising, advocacy, events, email marketing and web content management, and its CRM system, Convio Common Ground™, helps organizations efficiently track and manage all interactions with supporters. All Convio products are delivered through the Software-as-a-Service (SaaS) model and are backed by a portfolio of best-in-class consulting and support services and a network of partners who provide value-added services and applications focused on the unique needs of nonprofit organizations.
Convio clients include nonprofit organizations, Institutions of Higher Education, Associations and Faith-based organizations around the world such as American Red Cross, American Diabetes Association, American Society for the Prevention of Cruelty to Animals, Humane Society of the United States, Easter Seals, National Multiple Sclerosis Society, Susan G. Komen for the Cure® and Sierra Club.
Related RSS Feeds
Recent Activity
Excellent Intro to value of social media in fundraising.