Kyle Cooper
Plus
Joined

Location

Pennsylvania
Profile Images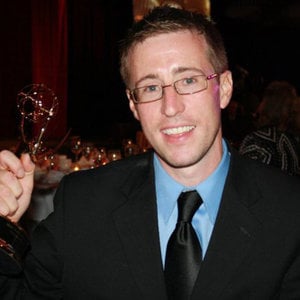 User Bio
When you boil it down, I am a storyteller. Traditionally, my canvas is local television news, my palette is the real world, and my colors are all of the characters I meet every day. All I'm trying to do is paint a picture that evokes some kind of emotion or feeling from my audience.
Here's what I want to know...
What moves you? What gives you goosebumps or makes the hair on your arm stand up? What makes you feel something? Why do you cry, laugh, hurt, rejoice? If you know the answer to these questions, then you understand what lies at the heart of all great stories. That's what I go out in search of every day. Give me a raw, natural moment, and I'll give you a story you won't soon forget.
I have been working in television for more than a decade. Most of my time has been spent behind the lens as a television news photojournalist and editor.
I have non-linear editing experience on Avid, Final Cut, Adobe Premiere Pro and Edius as well as tape-to-tape linear editing skills. I've shot with Panasonic DVCPro, Sony BetaSX and JVC Tapeless model cameras. I also take great pride in lighting a scene or a subject. I've always jumped at the opportunity to do freelance work. My non-news experiences behind the lens range from operating handheld cameras for live sports events and holiday parade coverage to shooting features for regional sports networks. I've also successfully produced long-form projects for a local non-profit shelter and a hospice, so I understand the client-vendor dynamic.
I've had the good fortune of being honored with awards from the National Academy of Television Arts & Sciences (Regional Emmys), Associated Press and National Press Photographers Association. I have also served as a regional chairperson for the NPPA, giving back to the community and organization that has most shaped my career.
The bottom line is that I just enjoy telling compelling, people-driven stories in a creative and meaningful way. All of this other stuff is icing on the cake.