Cornerstone Baptist Church
Joined

Location

Chuluota, FL (East Orlando)
Profile Images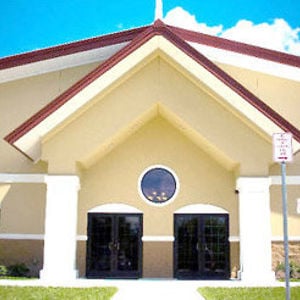 User Bio
Pastor Marc A. Brashear
Our Mission: To win souls for Jesus Christ our Lord and Savior! (cf. Matt. 28:19-20)
Join us every Sunday for the faithful preaching of God's Word, the worship of our most worthy King and the sweet fellowship of the saints!
What should you expect when you come to Church?
-- People Like You --
A true church is made up of genuine disciples of Christ. A disciple is one who trusts Christ alone as Savior, follows Christ as Lord; who loves their brothers and is a committed bodypart in one of His local churches.
-- Songs Worshiping God --
Worship is about exalting God, not entertaining people. We sing psalms, hymns and spiritual songs from the heart about God's nature, attributes, works and our joy and duty to love, fear, glorify, obey and serve Him.
-- A Message From God --
A biblically trained pastor will open his Bible, explain it verse by verse, apply it to your life and passionately and urgently call you to obey it. God will speak to you through the preaching of His Word (Titus 1:3).
True Preachers obey God's command to:
"Preach the Word! Be ready in season and out of season.Convince, rebuke, exhort, with all long-suffering and doctrine" (2 Tim. 4:2).
"Today, if you will hear His voice, harden not your hearts"
(Heb. 4:7).
In spiritual gifts we are not a "sensationalist" church. We seek to worship decently and in order, in Spirit and in truth, following biblical theology.
Related RSS Feeds
Recent Activity
ReSermon.com can closed caption your sermon videos so that they are available to the deaf and hard of hearing, too. For more information on close captioning your videos visit http://www.resermon.com/blog/category/closed-captioning.