CosMod
Joined

Location

Lawrence, Kansas
Profile Images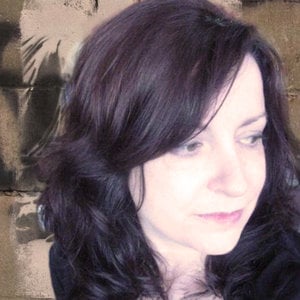 User Bio
CosMod aka Cosmod Inc: full time Artist, writer, art & antiques collector/dealer, furniture restorer. Kansas to NYC, to Kansas to NYC and back to Kansas again. I guess NYC is next on the list.
Background: CosMod first appeared on Myspace in 2006 as a conceptual art "installation" project/character. I was fascinated by the impact of social networking on communication, relationships and the line between reality and fantasy, role playing. CosMod was indeed Me and simultaneously, a fictional character who tried to take a journalistic approach to a new medium, but was soon caught up in a very real, life-altering, creative hurricane.
The page turned into a blog, a storyline, notes for a novel and a coffee table book (both brewing on a back-burner). It was theatrical improv, a collaboration with many talented visual artists, writers and musicians. As the site declined, CosMod moved beyond and began video art direction and editing by 2011. Of particular interest was creating these videos, what I refer to as "audio/video collages" -
Parallel Universe: deeply inspired by the DIY Home Recording movement, especially artists like the Godfather of DIY, R. Stevie Moore and other notable recording artists, galore. A perfect, creative marriage between DIY art/video and music.
Over the past two decades I've amassed a body of work in multiple mediums (digital and 3-D art work) that concerns itself with life in the Information Economy/Information Society: how individuals try to maintain a sense of Self, our humanness, our ability to differentiate between fantasy and the fragile sense of reality.
While we necessarily embrace technologies, I think we feel the burden: experiencing the decay of meaningful, intimate communication, overwhelmed by endless often meaningless information and misinformation, lives spent in front of the glowing screen. There is hope. I think artists and their work contributes greatly to keeping us in touch with what really matters. I'm passionate about collaborations, artists supporting each other and enjoy taking on new projects w/other creative people.
For additional videos: youtube.com/user/CosModInc/videos?flow=grid&view=0
Related RSS Feeds