Billy Cosmosis
Plus
Joined

Location

Switzerland
Profile Images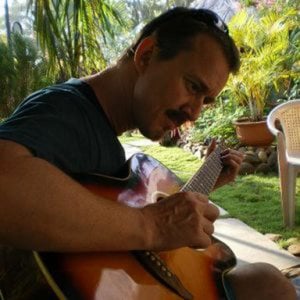 User Bio
Cosmosis
Bill Halsey, the producer behind Cosmosis (and Mumbo-Jumbo) is a former professional session guitarist from London. During this part of his musical career he played with countless bands playing Rock, Funk, Jazz, Blues, Pop and Hip-Hip, touring Europe and Australasia.
Bill says : "Being a session muso was a game of extremes; some of the bands that I played with contained some of the most incredibly talented musicians that I ever had the pleasure to blag my way onto a stage with. On the other hand many of the bands were way beyond bad and I ended up having to commit some of the most heinious musical crimes known to man on a very regular basis - in the name of making a living..."
Bill honed his writing and recording skills by composing and and recording pop tracks for over ten years before finally becoming involved with creating pure electronic music.
Much in demand for live appearances to play his particular brand of tongue-in-cheek, full power Psy-Trance music on dancefloors quite literally all over the globe. During the last 17 years of touring Bill has played Cosmosis' music to ecstatic crowds in such diverse places as:
Taiwan, Brazil, Israel, India, Bali, Germany, Australia, New Zealand, Colombia, United States, Egypt, Switzerland, Sweden, Hungary, Denmark, England, Spain, Ireland, Canada, Serbia, Scotland, Japan, Belgium, Holland, Greece, South Africa, Russia, France, Mexico, Ukraine, Turkey, Slovakia, Finland, Cyprus, Macedonia, Italy, Austria and Portugal and plays regularly in many of these countries.
He is currently involved in creating the music for several 3D computer animation/music projects for release on DVD as well as cooking up the new and soon-to-be-ready Cosmosis album, provisionally entitled: Fumbling For The Funky Frequency.
Bill now divides his studio time between making full power dance music and touring Cosmosis worldwide.
Cosmosis Artist Albums
Cosmosis (with Jez Van Kampen) were one of the original artists that, along with Total Eclipse, Hallucinogen, Man With No Name and Astral Projection and others, helped to define the new Goa and Psy-trance sound in the early to mid nineties.
The first tracks released as Cosmosis was the Cannabinoid E.P released on vinyl in 1995 on Transient Records. Followed by a string of successful vinyl releases culminating in the seminal Cosmology album in 1996, one of the first Goa or Psy-Trance artist albums. Today it is widely regarded as one of the few classic Goa albums
After Jez Van Kampen left Cosmosis in 1997 to concentrate on the Laughing Buddha project Bilbo, now solo and not content to rest on his laurels, went on to write and produce the excellent 1998 release: Synergy widely regarded as a Psy-Trance classic.
Later album releases include the best selling Cosmosis album to date: Intergalactic released in 2000
The Intergalactic album was followed in 2002 by the concept album Contact
2003 saw the release of the Mumbo Jumbo album Speaking In Tongues which was produced at Cosmosis' studio The Vibrazone and co-produced with Mitch Davies (a.k.a DJ Kuma)
Cosmosis released Trancendance in 2005 which firmly re-established Cosmosis' credentials as one of the top Psy-Trance producers in the world
Due to repeated requests for earlier material, the retrospective album Akashic was released in late 2005 containing some of the highlights from the first four Cosmosis albums.
2007 saw the release of Psychedelica Melodica - a return to the more melodic earlier Goa sound but with the harder edged modern kick and bass sound.
April 2009 saw the release of two retro compilation albums. Cosmosis Retro Volume 1 and Cosmosis Retro Volume 2 bringing together many previously released tracks hitherto only available on vinyl - see here for details:
cosmosis.co.uk/cms/index.php?option=com_content&task=view&id=72&Itemid=27
Finally, coming in spring/summer 2009 will be the brand new, hot off the press Cosmosis artist album "Fumbling For The Fundamental Frequency" the 7th Cosmosis artist album to date.
See here for details: cosmosis.co.uk/cms
Cosmosis Music Webshop: cosmosis.bandcamp.com
______________________________
Cosmosis on Compilation Albums
At last count (several years ago) Cosmosis has tracks on well over 100 compilations albums, far too many to list here.
However if you are interested, you can find a complete list of Cosmosis' releases here:
discogs.com/artist/Cosmosis
And Bill's releases as Mumbo Jumbo here: discogs.com/artist/Mumbo+Jumbo