Cowboys N Indians
Joined

Location

MIAMI, FLORIDA
Profile Images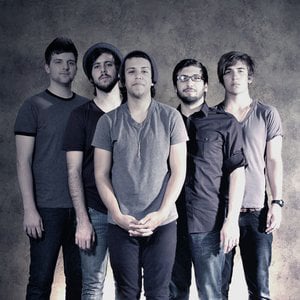 User Bio
you know that feeling you get when you're doing something you know
you're not supposed to? you ever have paranoia creep up on you like
the end of summer? Its like the first time you get in a fight with
someone you love, and you're screaming at the top of your lungs things
that even you don't understand. You know you need someone to explain
the rules, but you only learn to break them. its the fear,
frustration, and anger that you feel towards the people closest to you
when they point out where you're screwing up. thats what Cowboys &
Indians is trying to get across. Its about being low enough to beg for
help, but still too proud to accept it.
At first glance, you see the band and the first thing you think to
yourself is, "isn't it past their curfew?" then they start playing.
the most common thing people say about C&I (after picking their jaws
off the floor) is "thats not what i expected", and they mean it in the
best possible way. Don't let the (mostly) fresh faces fool you, these
guys know their stuff, and they know it well. Its got the lyrical
intensity of as cities burn, the frantic pacing of early he is legend,
the sweetness of your favorite copeland song, and to top it off; a
nice controlled dose of some backwoods southern flavor. check out
their single on itunes entitled "control" but be careful while
listening, you might catch yourself looking over your shoulder...
Related RSS Feeds