Cristian Quezada
Joined

Location

Antofagasta
Profile Images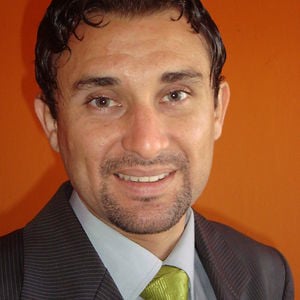 User Bio
Nacido en Antofagasta, Chile, siempre he sido un gran soñador y un buscador de oportunidades. Mi lema es y ha sido siempre "Gozar la Vida al Máximo", pero con el plan tradicional que llevaba (estudiar en la universidad y conseguir un buen empleo) fui alejándome cada vez más de mis sueños. Pero fue gracias a ese espíritu emprendedor y las ganas de encontrar algo mejor que me encontré con un sistema maravilloso que no sólo me daría la oportunidad de ganar todo el dinero que deseaba para lograr mis sueños, sino también tener el tiempo para poder gozarlo junto a mi familia, tener el "Control de mi Vida". Y ese sistema es el Network Marketing (La industria del Multinivel) Gracias a Dios llego a mi vida una compañía de Multinivel maravillosa que me dio entrenamientos que expandieron mi Mente hacia lugares que jamás había imaginado, y ahora, con una estrategia renovada y el espíritu indomable, vengo a convertir el Multinivel en una profesión prestigiosa y respetada a nivel mundial.
Hay muchos planes para llegar al éxito, pero con mi basta experiencia y mis grandes estudios puedo decir con propiedad que el Marketing Multinivel es el único sistema en el mundo que ofrece la oportunidad a cualquier persona sin excepción de lograr éxito económico, control de tu tiempo y de tu vida, desarrollo personal y prosperidad en todas las áreas. Es por esta razón que traigo para todos los Networkers y para todas las personas que deseen ser parte de esta maravillosa industria el sistema que cambiará sus vidas para siempre, "Marketing Multinivel RECARGADO".-
Juntos como un gran equipo lograremos posicionar la industria del Multinivel como una de las profesiones más exclusivas y respetadas de todo el planeta.-
Es mi misión, es mi deseo, es mi cruzada por el mundo, es por Ti.
Tu Gran Servidor
Cristian Quezada
Mentor y Networker Profesional
Related RSS Feeds
Cristian Quezada does not have any videos yet.
Recent Activity
Cristian Quezada does not have any activity yet.