The Hysteria
Joined

Location

Los Angeles, US
Profile Images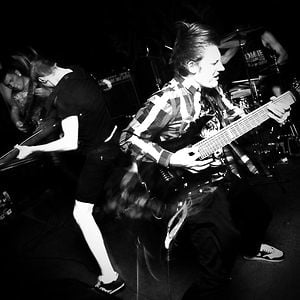 User Bio
Beginning in 2009, the band released several releases: EP "Bullet for Christ" was released in 2009 and helped the band find its audience, light demo "A Small Interlude" and the EP "The Messenger" were released in 2010. In 2011 the band released the LP album " Paradigm of the Faith ", which was respected by mathcore fans not only from Belarus, but from Ukraine, Russia, the U.S. and Europe, which, in fact, brought sufficient prominence.
First of all, The Hysteria is interesting because they mix a huge number of genres in their music: the madness of mathcore, rush of Rock'n'Roll, ponderosity of deathmetal riffs and intrigue inherent to each Jazzman all of that are blended in the mix, called The Hysteria. The main and decisive feature of The Hysteria - the live performances of these five madmans! Those who saw them never came away indifferent because the guys spread themselves on stage by 100%! And every live show is really looks like a SHOW! Btw, The Hysteria is one of the first from not numerous mathcore bands on Belarusian heavy scene.
During the period from 2010 to the present day, The Hysteria played lots of gigs, sharing the stage with such bands as: The Chariot, Equal Mind Theory, My Autumn, Chage of Loyalty, The Korea, Dysphoria, Ease of Disgust, Medic! Medic!, For You . Earth, Lost in Alaska, The Toobes, Dance Party! Dance! Dance!, Make Me Famous and many others. The band went to its first tour of Ukraine in the winter 2012 and this trip has strengthened the name of "one of the best CIS mathcore band".
Discography:
"Paradigm of the Faith" 2011 - Buy on iTunes: goo.gl/0Utd2
"The Messenger" EP 2010 - Download free: goo.gl/iDsW8
"A Small Interlude" EP 2010
"Mass Decay" Single 2009
"Bullet for Christ" EP 2009