Profile Images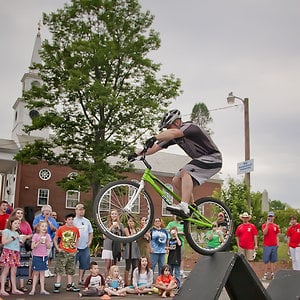 User Bio
Craig is a mountain bike trials rider from New Hampshire, USA. His primary focus is Cwtrials, a Christian ministry that shares Jesus Christ throughout the Northeast, and uses bike stunt shows as a means of reaching to people.
In addition Craig operates both BikeStuntShow.com and Cwtrials-Shop.com. BikeStuntShow provides action sports entertainment and trials bike shows throughout Northeast USA.
Cwtrials-Shop started in January 2013 as a means to provide support to the trials riders of North America by providing quality bikes and parts.
External Links
Cwtrials Homepage - Cwtrials is the name of our Christian outreach ministry that does evangelism throughout New England using mountain bike trials shows.
BikeStuntShow.com - Action sports entertainment.
Cwtrials-Shop - My store, providing trials bikes and parts for North America
Related RSS Feeds
Recent Activity