cybermikan
Joined

Location

Srbija- Novi Sad
Profile Images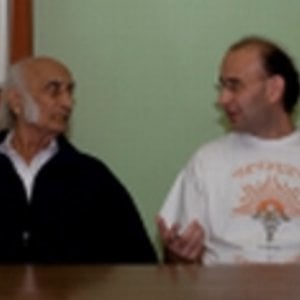 User Bio
Veliki Suncani Pozdrav!
Iz Srbije- Novi Sad... Nov covek od kako sam poceo da radim siguran sungazing od 16. februara 2009. god.
Osnivac i pokretac ovog sajta, predsednik Sungazing organizacije Balkana, priredjivac knjige "Solarna joga", autor knjiga "Nauka i gledanje u Sunce" i koautor knjige "Zivot bez hrane". Licno sam se bavim onime sto preporucujem drugim ljudima, i uzivam u benefitima istog!!!
Dakle, nesto dalje o meni... Vizionar, pokretac, i inspirator sungazinga za Srbiju i Region. Zivotna misija, cilj i svrha mog zivota da pokrenem ljude u mojoj zemlji ali i regionu da rade sungazing, uzivaju dobro zdravlje ziveci nekoliko stotina godina, i naravno da pokrenu prekidac i oslobode svoje "nad prirodne" sposobnosti, koje su normalne u svakom coveku ali radi nacina naseg zivota su potisnute i latentne.
Zavrsio sam praksu i stigao sa 45 minuta na 15 minuta sungazinga i SADA radim sungazing ujutro I nekad uvece kada stignem. Osecam se predivno, nemogu se razboleti i um je smiren i sredjen.
Moja poruka i preporuka svima je da pocnu da rade siguran sungazing kako bi uzivali u benefitima istog, imali dobro zdravlje, i zivot po nekoliko stotina godina! To je moguce i vec od 2012. god. covecanstvo ce biti nova evolucija, novo doba dolazi za ljude jer ce biti otporni na SVE vrste bolesti, nece se vise hraniti drugim zivotinjama niti imati vise taj zivotinjski nagon....
Od 11. juna 2009. vise NE UZIMAM cvrstu hranu jer nemam potrebe za istom. Doveo sam Hiru u Novi Sad, predavanje je bilo jako poseceno, imali smo par intervijua, i snimanja tv ekipa TV Vojvodine i Apolo TV.
Zivim SAMO na energiji Sunca, vodi, malo mleka i caja na dan!
***KOSMOS ***SUNCE - ENERGIJA I HRANA Šta sve znamo, a šta smo zaboravili o Suncu? Kako je moguće živeti samo od Sunčeve svetlosti, baveći se solarnom jogom? Kako je jedan čovek za samo godinu dana skinuo 30 kilograma, popravio dioptriju za 1,5 i poboljšao
misaoni tok koji mu je ranije bio narušen, a sve to samo ...gledaju...ći...u Sunce? O ovim i drugim koristima od Sunca govori Hira Ratan Manek iz Indije, čovek koji je oživeo drevnu tradiciju solarne joge i Miroslav Kiš, instruktor solarne joge.Autorka emisije: Nina Martinović.
Sve nase video snimke sa Balkana mozete BESPLATNO pogledati ovde:
Kontakt: cybermikans@yahoo.com
Mobilni: 062/187 14 06
Related RSS Feeds