The Dance Enthusiast
PRO
Joined

Location

New York, NY
Profile Images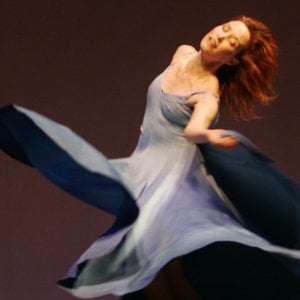 User Bio
The Dance Enthusiast dance-enthusiast.com is leading an exuberant revolution in dance communication.
The Dance Enthusiast's editor, Christine Jowers, with her ever growing team of dance communicators, is devoted to providing unique access to NYC's compelling dance companies and moving artists - uniting those who create work based on passion with an enthusiastic community that appreciates the arts.
*We believe in the power of dance.
*We respect moving artists and support their work.
*We seek to expand the definition and scope of dance journalism.
*We stress our roles as educators, advocates, and communicators.
*We are dedicated to exploring new ways of communicating about dance on the world wide web and off.
*We encourage audience engagement: conversation and participation.
To learn more about what we do and to see how you can be involved in this exuberant revolution in dance communication, log on to our website dance-enthusiast.com
Check us out online for dance video, photos, interviews, event listings, reviews...and ,yes, you can even add your two cents. Check out our Audience Review Section where you can comment on performances you see by answering a questionnaire ; writing a haiku; sharing your thoughts free form or even re-posting your blog.
The Dance Enthusiast is a project of Moving Arts Projects.
Moving Arts Projects is a 501c 3-non-profit organization. Contributions are tax deductible to the full extent of the law .
External Links
Moving Arts Projects - non-profit creating performing and other projects that feature dancers and their history
All Moving Things.... - art, dance, poetry, image anything that moves the soul and bits from TDE too!
Related RSS Feeds