Dan Fable
Joined

Location

Manchester
Profile Images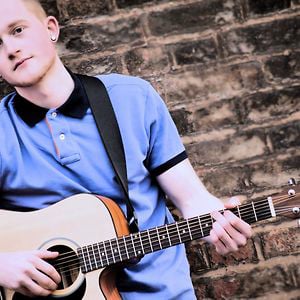 User Bio
I was born on April fools day 1992, so i didn't have the best start! I grew up in Cheadle Hulme, Stockport, in a family of five (one brother, one sister). When I was maybe about six, my brother got a keyboard for his birthday or christmas, and I used to watch him play on it. My dad used to listen to a lot of The Beatles and The Beach Boys so these bands are in my first memories of music. From around that time i've had a big interest in music!
I think I was 13 when I started playing the guitar. I started having lessons once a week, and my guitar teacher taught Gary Neville too, which was cool. I had these lessons for about a year, then I lost interest and started rapping with friends. We used to do it all the time, and soon started recording ourselves at home. It was around this time that I started getting a passion for music, and wanting to spend my life doing it. I continued to progress my lyrics and flow over the next couple of years, still recording on the way. At the age of 16/17 I started moving towards R&B music. I had a sort of rapping/singing style which was sort of unique.
At this time, I was hanging about with the wrong people and always getting in to trouble with the police. When I was nearly 19, I was sent to prison. Being in there only made me more motivated with music, and I spent a lot of time writing. I managed to get hold of an acoustic guitar, and I quickly picked it up again, spending most of the days on it. I started writing songs instead of rap songs purely because it was easier over the guitar. I wasn't much of a singer but I mostly sang in my head. I was in there for around a year and a half, and by the time I got out, I had countless songs wrote and my singing had improved a lot!

Now 9 months later, all that is behind me, but NOT forgotten! It made me realise music is what I want to spend my life doing! I try to tell stories in my songs, which people might be able to relate to. I'm currently trying to get my face out there and spread my music to everyone!
Now you know my story, I hope you will get to know my songs!

Related RSS Feeds