Director DANIEL REISINGER
PRO
Joined

Location

Los Angeles
Profile Images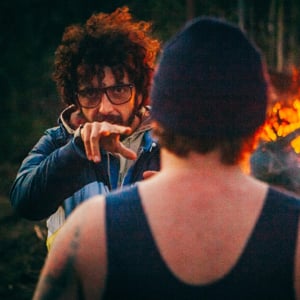 User Bio
danielreisinger.com
It's been an interesting road to comedy for Dan. He started out in documentaries at the Aussie version of the BBC. But after being nominated as their Young Australian Leader, Dan headed off to NYC where he decided music videos are more fun. The result won him awards around the world.
He continued this trend into advertising. His "Sponsor The Whitehouse" campaign for Vanish Napisan has received 5 Cannes Lions.
More recently, his film "Status Update" picked up the Special Jury Prize from the Friars Club in New York, (As well as a Vimeo Staff Pick and Short Of The Week).
shortoftheweek.com/2013/11/20/status-update-a-facebook-fairytale/
His next short "CA$H COW" played to millions of Australians live at Tropfest.
Along the way he has offended US congressman, smashed pianos with trains and blown up microwaves with teddy bears.
Feature Representation:
Ramses Ishak and Michael Sheresky - UTA
Sheresky_M@unitedtalent.com
IsHak_R@unitedtalent.com
TV Representation:
Josh Hornstock - UTA
HornstockJ@unitedtalent.com
Manager:
Josh Goldenberg - KAPLAN/PERRONE
goldenberg@kaplanperrone.com
t: (+1) 310-285-0116
Australian Advertising Representation:
Dave Jansen - Infinity2
dave@Infinity2.com.au
t: (+612) 9565 5441
Related RSS Feeds