DatelessWonders
Joined

Location

Minnesota
Profile Images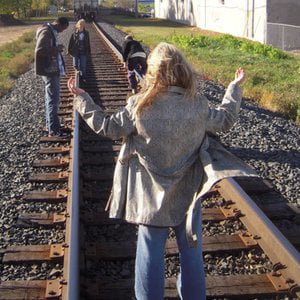 User Bio
Created back on Labor Day Weekend of 2007 by guys named David, Frank, and Forrest, and created onto YouTube the following September 6th, the Dateless Wonders have gone from making poor-quality, whacky videos to making amateur sketches, shows, and movies. Eventually they started making more professional sketches, shows, and movies. They may not have HD cameras or girlfriends, but dammit, they've got talent, or at least potential. They also have their own holiday: Reverse-Valentines Day, which is every February 15th*.
David created this Vimeo account to put up (or showcase) only our best work. Because let's face it, we're not exactly "Fred" over on YouTube.... Actually on that note: Remember "Fred"? Funny thing: We had a video where a guy (Forrest) talks in fast motion and says whacky things that was uploaded on September 28th, 2007. Which was 7 months and one day before Fred uploaded his first video on April 29th, 2008. Well, nobody's mirroring OUR stupid video.
So we're under appreciated. Blah blah blah. We're used to it; no girlfriends. Remember? From before? Well, that's not true for all Dateless Wonders members. It's only true for the dateless ones. But we're wonderful, regardless.
*For more information about RV-Day, check out: facebook.com/group.php?gid=49323180325 to join and youtube.com/watch?v=Qze2O8KG2D8 for information from 2010's video.
Related RSS Feeds