Profile Images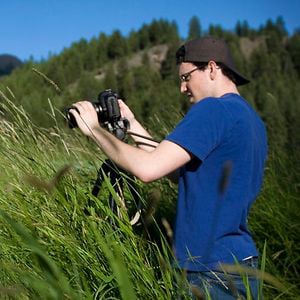 User Bio
David is passionate about graphic design, photojournalism, and illustration photography. His photos have appeared in: The Daily Orange, Jerk Magazine, The Syracuse Post-Standard, 20 Watts Magazine, The Onion A.V. Club Chicago, The British Independent Film Awards, Raindance.tv, and Ralph Lauren's Rugby.com. David was recently named the Society of News Design/Marshall Matlock student designer of 2009.
Most recently, David spent 7 weeks living in the woods of Northeastern Washington state as a Syracuse University fellow for the Carnegie-Knight News21 initiative. As graphic designer for the Syracuse News21 team, David designed apartfromwar.org, as well as the information graphics that appear as part of the team's project, which explored the consequences of war and veteran issues including healthcare, divorce, suicide, and living off the grid.
David is a graduate of the S.I. Newhouse School of Public Communications at Syracuse University with a Bachelor of Science in Graphic Design.