davidstarfire
Joined

Location

Los Angeles
Profile Images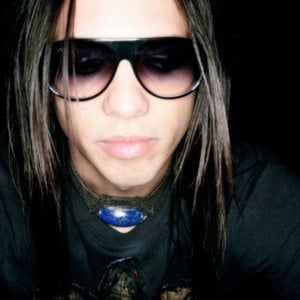 User Bio
David Starfire blends world music with electronica to create a unique sound that is catching the ears of music fans across the globe.
A classically trained multi-instrumentalist/producer/composer/DJ who has lived in NYC, San Francisco and Los Angeles. He has performed all over the world and is bringing the world closer together by fusing different genres of music. He is signed to international label Six Degrees Records, home to artists such as Bebel Gilberto, The Orb, Cheb i Sabbah, Karsh Kale, Midival Punditz, Michael Franti, Guadi/Nusrat Fateh Ali Khan, DJ Spooky and many others. The digital EP "Bombay Beatz", is currently available digitally at all internet music retailers and was released in November 2008. The songs feature vocals in Hindi, Punjabi, and English and merges hip-hop, breakbeat and traditional Middle Eastern instruments to create an exciting new, eclectic sound.
David follows in the footsteps of his grandfather, Oscar Rouzan, who was a famous horn player in New Orleans and played with the likes of Paul Simon, Pete Fountain, Al Hirt and numerous other great artists. David started playing the guitar at 8 and by 17, he was composing, producing and recording songs in his bedroom on a 4-track and playing 5 instruments. He soon became enthralled with electronic music and gravitated towards computer music production using sampling and drum machines. By 19, David was in a signed band and touring the states with the likes of Nine Inch Nails, Filter and Skinny Puppy. After years of experimentation in his home studio, he mastered the art of mixing and recording electronic music and traditional instruments together. After a solo career and several bands later, David was part of the critically-acclaimed band, Cellophane Masses in San Francisco. Around that time, his interest shifted towards world music; he started studying artists from the Middle East and incorporating these rich, textured sounds into electronic music. This signature style landed David several DJ gigs along the West Coast and beyond.
In 2004, David became the first American "Breakbeat" DJ to complete a successful DJ club tour throughout India, bringing his unique sound of "Bhangra Breakbeat" to Bombay, Chennai, Goa and several other cities. He has since shared the bill with nearly every major DJ and has performed at large scale international festivals such as Coachella, Love Parade, Electric Picnic, Shambhala, Burning Man, Lightning in a Bottle and Earthdance. Through his performances in the United States, Europe, Canada, Mexico, India and beyond, David has developed quite a following. Recently, David has added bass guitar and electronic hand drums to his live show, which all has been very well received. He has also collaborated with internationally known visual artrist VJ Culture for an amazing Audio/Visual experience called "StarCulture".
David has songs on several CD compilations such as Lonely Planet, Red Bull, Craig's List and more. He has songs featured on Sharon Kihara's Bellydance Superstar DVD and Sera's "East Coast Tribal" DVD. He's written songs for video games and TV and cable programs such as ESPN2, Fox Sports, MTV, MTV2, Fuse, Showtime and HBO. He co-wrote and produced the 12" of the industrial dance song "Radiation", which was featured on the national top 20 independent dance charts. Over the years, David has collaborated with FreQ Nasty, MC 900 Ft Jesus, Information Society, members of Beck, American Music Club and Wire Train.
David was interviewed on XM satellite station "The Move" (Channel 80) on the Thump Radio show and has produced 2 mixes for the show. His songs have been played on BBC1 Radio shows Bobby & Nihal, Friction, Paathan, Generasian as well as several other stations. In addition to running his own label, Starfire Records, David is also a respected consultant in the music business and has been involved with TVT, Warner Brothers, Atlantic, Elektra and Polygram Records. Currently David is performing shows, remixing songs and preparing for the release of his new album in spring 2009. He's also busy producing and co-writing songs for female rapper iCatching and performing audio/visual shows with VJ Culture under the name StarCulture.