Dazia Moore
Joined

Location

Atlanta, GA
Profile Images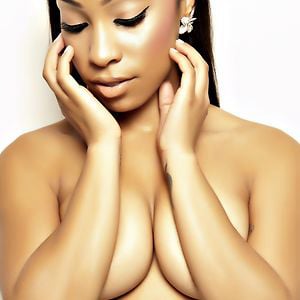 User Bio
Born in Bay Shore, New York, this multicultural beauty knew early in life that she wanted to become a successful model/entrepreneur. Dazia is determined to make her mark in the world of beauty, fashion & entertainment. She Strives to become a role model for other young women pursuing their dreams, by being active in her community volunteering her time to various organizations to help others. She is quickly establishing herself as a force to be reckoned with in the entertainment industry and is ready for the many opportunities that will come her way.
Dazia has always had an appreciation for the performing arts. At age 10, she began playing the cello, performing with her orchestra in venues all over New York City. She has also received awards for her literary skills.
Today, she continues to sharpen her skills as a writer, currently songwriting, working on screenplays, as well as her first novel. Growing up, she was always taught to have an open mind, this was something she did consistently. While in school Dazia was always unique which automatically made her stand out so it's not surprising that during her senior year in high school she was voted "most likely to become famous", her peers were definitely on to something! Dazia's radiance has always been undeniable by many who she has come into contact with, she is genuinely a wonderful person, and a joy to work with. As a young woman Dazia's aunt told her that "its not enough for her to be beautiful, she has to be intelligent as well", and those words resonated with her and she has never deviated from that path. In all of Dazia's photos, she embodies beauty, class, strength and sex appeal frame by frame. She believes in taking care of her body from the inside out by drinking water and exercising daily.
Dazia is also spiritually grounded, and knows that she has to work hard to perfect her craft to take her life and career to the next level of progression. Dazia is thankful for the women that have paved the way for her in the entertainment and business industry such as Kimora Lee Simmons, Jennifer Lopez,and Beyonce Knowles to name a few. These women have lived up to the quote that she was taught by her aunt "it's not enough to be beautiful,you have to be intelligent as well". Dazia Moore is on a mission to build a brand and legacy that she can be proud of. Stay tuned…