Digital Diaspora Family Reunion
Joined

Location

New York City
Profile Images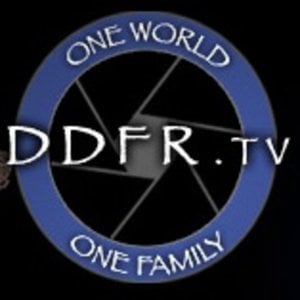 User Bio
DIGITAL DIASPORA FAMILY REUNION:
Digital Diaspora Family Reunion is a national multimedia community engagement initiative that empowers individuals and families across North America to create new photos, unearth old photos, and share images documenting themselves and their neighborhoods. This innovative multi-platform venture gives participants the tools and resources to share their pictures within an interactive online environment that maps Photography from the African Diaspora across time, place, and genre.
THROUGH A LENS DARKLY:
Digital Diaspora is the sister project to Thomas Allen Harris'
upcoming PBS program "Through A Lens Darkly: Black Photographers and the Emergence of a People" which is the first feature film to chronicle the lives and labors of African American photographers who have used the camera as a tool for social change. The documentary draws inspiration from the publication "Reflections in Black: A History of Black Photographers 1840 to the Present" written by Harris' co-producer Dr. Deborah Willis – chair of the Department of Photography and Imaging at New York University's Tisch School of the Arts.
THOMAS ALLEN HARRIS:
Thomas Allen Harris was raised in the Bronx, New York and Dar Es Salaam, Tanzania. He is the founder and President Chimpanzee Productions. Harris' innovative and award-winning films have received critical acclaim at International film festivals such Sundance, Berlin, Toronto, FESPACO, Outfest, Flaherty and Cape Town and have been broadcast on PBS, the Sundance Channel, ARTE, as well as CBC, Swedish broadcasting Network and New Zealand Television. In addition Mr. Harris' video and installations have been featured at prestigious
museums and galleries including the Museum of Modern Art, Whitney Biennial, Corcoran Gallery, Reina Sophia and London Institute of the Arts. Mr. Harris is a recipient of numerous fellowships and awards including a United States Artist Fellowship, Guggenheim Fellowship, Rockefeller Fellowship, as well as CPB/PBS and Sundance Directors Fellowships. A graduate of Harvard College, Mr. Harris lectures widely on the use of media as a tool for social change.
CHIMPANZEE PRODUCTIONS, INC.:
Founded in 1992 by Thomas Allen Harris, Chimpanzee Productions, Inc., is dedicated to producing unique visual experiences that embody the search for identity, family, and spirituality. Chimpanzee Productions utilizes a wide range of media, including video, interactive platforms, still photography, installations, performance, and film; to draw audiences into an internal and external dialogue that transcends the artificial barriers which separate people from each other and
themselves. Our multimedia productions, educational activities, and art installations seek to create a sense of community and
self-integration that exults in shared experience and wisdom, to find a deeper truth in the joy of being "human." Chimpanzee Productions is development with a variety narrative and fiction projects including the upcoming feature length documentary, "Through A Lens Darkly: Black Photographers and the Emergence of a People."