Deborah French
Joined

Location

Marin County, CA
Profile Images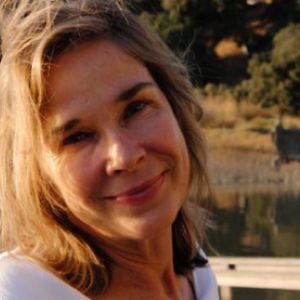 User Bio
Deborah French is a Registered Drama Therapist, educator, theatre and film artist, writer, and youth advocate. Currently, she has a private drama therapy practice in San Francisco and at Lomi Psychotherapy Clinic in Santa Rosa, California. She is administrative adjunct faculty at the California Institute for Integral Studies School for Counseling Psychology's Drama Therapy Program. She directed OUT OF THE BOX, an original drama performance created and performed by a drama therapy group of psychiatrically disabled adults, which played at Footloose Theatre in San Francisco. She is currently in pre production phases of a violence prevention documentary film project with youth from different parts of the globe who will use drama therapy techniques to create performance art and music events for their respective communities about strong feelings and reactions they have to violence that has impacted their lives. She appeared at San Francisco's Marsh Theatre in 2009 with an original work in progress solo performance exploring the relationship between sexploitation and environmental exploitation, working title "Hot Mama." Deborah has a California teaching credential.
Since 2004, Deborah has directed six self revelatory performances that have appeared in venues that include Exit Theatre, Counterpoint Theatre and CIIS Namaste Hall. Topics grappled with these performance art events included, among others, transgenerational internalized oppression, transgenerational transmission of PTSD traits from daughters of a Viet Nam war veteran and a member of the Students for a Democratic Society (SDS), the legacy of incest in terms of psycho-biological and spiritual well being, and the codependency cycle suffered by children of alcoholics, and the personal quest to integrate intrapsychic objects into consciousness and presence.
On November 14, 2001, Deborah produced and directed 9-1-1: The Youth Response at the Veterans Auditorium, attended by 1000 people and with 250 youth participating as performance artists. The following year equal numbers of participants and audience witnessed a community wide performance art event Love & Democracy: The Youth Vision. She presented her work with teens at Zeum in San Francisco and was invited to work with teens at the 2002 Northwest Conference for Youth of Jane Goodall's Roots & Shoots Program., held at the Headlands Institute for the Arts and the Mission Community Center in San Francisco.
The weekend after the street riots ignited by the Rodney King verdict, she produced and directed a teen street theatre performance. Her work was invited to the California ACLU Youth Conference in Sacramento, with a theatre exercise about a simulated hate crime on a high school campus. The Marin Interfaith Youth Outreach presented a performance that resulted from a workshop with Deborah as part of the 1999 Martin Luther King, Jr. Day Celebration. Deborah produced and directed the film "abuse--NO WAY! Teens Acting to End Relationship Violence" selected by the Northern California Film Institute for the Educational & Outreach Screenings during the 1998 Mill Valley Film Festival. She helped as a staff member to facilitate the teen prevention program of Transforming Communities in Novato, CA, established by Marin Abused Women's Services, the organization that also helped get the film funded and distributed.
Deborah has taught adult workshops in acting technique for people who want to develop the art of self expression. The workshops result in community performances that included TALKING WITH...by Jane Martin, Clare Boothe Luce's The Women, Edward Albee's Pulitzer prize winning SEASCAPE and Harold Pinter's THE LOVER. She was asked to submit a full script by the 1997 Sundance Institute Writers and Directors Laboratory for her screenplay IDA, an adaptation of the James Baldwin novel Another Country. Her writing credits include two of the 13-show PBS series INSIDE STORY, hosted by Hodding Carter. Deborah's film production credits include the AMERCAN PLAYHOUSE production THE TENDER AGE, written and directed by Jan Egleson, starring John Savage and Kevin Bacon, and WILLIAM BLAKE: THE MARRIAGE OF HEAVEN AND HELL, starring Ann Baxter and George Rose. She completed the NYU Summer Film making Intensive.
Deborah's core curriculum as a Littauer Fellow at Harvard University's Kennedy School of Government was Political & Social Theory and Criticism. She was recommended for the fellowship based on her work as Director of Public Information, the Council on Wage and Price Stability in the White House as part of the Administration of President Jimmy Carter. She wrote and directed two produced musical theatre works: WATT'S A WALL?, based on the oral history of public school desegregation and integration in Durham, North Carolina, and DARING TO BE DIFFERENT, about the history of American poetry and its relationship to pop culture. She produced and directed a 1987 production of Jane Martin's TALKING WITH..., which was performed at the North Carolina Women's Prison in Raleigh, North Carolina, in association with Bo Lozoff's PRISON ASHRAM PROJECT.
Deborah has appeared as an actress in Boston and New York, as well as for theatre company MAN BITES DOG, Durham, NC. Deborah has taught acting technique to children and adults at College of Marin Continuing Education, Marin Theatre Company School for the Performing Arts, Diablo Light Opera Company and numerous public schools in North Carolina and the San Francisco bay area. She holds an MPA from Harvard University and a BA in education from Wake Forest University. Her study of poetry has been in workshop with Galway Kinnell and in class with former US Poet Laureate Robert Hass. She was founding Producer/Director of BLACK ROSE FILM & THEATRE ARTS. Deborah is the mother of two teenagers. Her essays "Spit" and "Drama Therapy in Days of War" have appeared in World Magazine, and Dramascope, respectively.
Related RSS Feeds