Defensivos do Brasil
Joined
Profile Images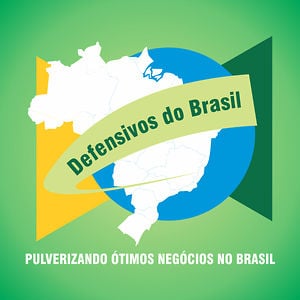 User Bio
A defensivosdobrasil.com é um site da internet que reúne ofertas de defensivos agrícolas. Os serviços consistem em ofertar e hospedar espaços no site defensivosdobrasil.com para que os empresas anunciem a venda seus próprios produtos (defensivos agrícolas) e viabilizar o contato direto entre Usuários anunciantes (vendedores) e Usuários interessados em adquirir os produtos anunciados (compradores), por meio da divulgaçao dos dados de contato de uma parte a outra.
O site é um canal onde as empresas que tem produtos em estoque podem oferecer a clientes interessados nestes produtos, e empresas ou produtores que desejam comprar podem solicitar ao site e seu interesse será repassado ao fornecedor.
Defensivosdobrasil.com, portanto, afirma que este site ou seu(s) administrador(es) não são de maneira nenhuma responsáveis pelas ofertas anunciadas tanto de compra quanto de venda, não somos proprietários nem damos garantias de produtos agrícolas oferecidos neste site, nem pela armazenagem, nem pelo transporte e nem tampouco pela comercialização, sendo que nosso papel se resume a prestar um serviço de troca de informações entre as empresas interessadas, não sendo, nesta qualidade, fornecedor de quaisquer produtos anunciados por seus Usuários (vendedores e comprdores) no site defensivosdobrasil.com.
Após afirmar isso, nos comprometemos a oferecer o serviço de troca de informações aos usuários de forma rápida.
Defensivos Agrícolas são geralmente produtos tóxicos, consulte seu engenheiro agrônomo, aplique somente as doses recomendadas. Descarte corretamente as embalagens e restos de produtos. Incluir outros métodos de controle de doenças/pragas/plantas infestantes (ex.: controle cultural, biológico, etc) dentro do programa do Manejo Integrado de Pragas (MIP) quando disponíveis e apropriados. Dito isso, afirmamos que apenas prestamos os serviços de informaçoes de mercado a empresas que possuam plena capacidade de comprar ou vender estes produtos.
Related RSS Feeds
Defensivos do Brasil does not have any videos yet.
Recent Activity
Defensivos do Brasil does not have any activity yet.