Dennis L. Sørensen
Joined

Location

Denmark, Esbjerg
Profile Images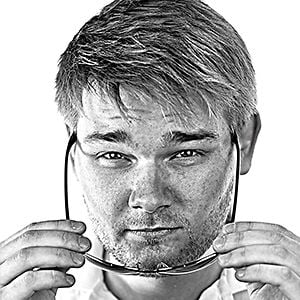 Related RSS Feeds
Dennis L. Sørensen does not have any videos yet.
Recent Activity
Yeah i have heard that before. Well.. now there's a Mark II version out of it: http://www.ebay.co.uk/sch/i.html?_trksid=p2050601.m570.l1313.TR8.TRC0.A0.Xwieldy+ii&_nkw=wieldy+ii&_sacat=0&_from=R40 I hope it's better! :)

Looks nice! Thumps up! Who do you like the Wieldy? and the vest?

I got the very same Jib trough Kickstarter.com and have found the same weeknesses and strengths as you have. Nice to know i'm not alone with these problems. I don't know if the Carbon version is better. But have i known all these things before buying…

Nice job! I bet the FS700 has a lot to say, but i also bet your grading skills have a lot to say because it looks awesome! How do you find the Stabilizer vs the stabilizer + west + arm? Does the west and arm really do any thing to this low price…

Looks nice, but a bit too much shakyness to my test. How do you find the Wieldy? Have you tried without the west and compared it with the west?