Diego Rios Photography
Joined

Location

Castelar, Buenos Aires, Argentin
Profile Images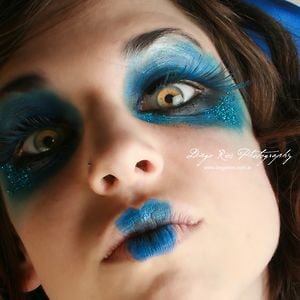 User Bio
Dificil escribir acerca de uno mismo.
Mis primeras nociones de imagen las obtuve de la mano de la plástica, de la ilustración. Dibujante autodidacta, no porque quisiera sino porque no podia en ese momento tomar clases de dibujo. En esas epocas estudie y aprendi la incidencia de la luz sobre los objetos, dibujando mucho, y con diferentes tecnicas. Algo de eso se puede ver en mi sitio personal valhala.com.ar donde muchos de esos trabajos fueron extraidos de fotografías (aun sin haber estudiado la tecnica fotografica en esos tiempos) y casi todos participaron de exposiciones individuales y colectivas.
El primer acercamiento a la fotografía lo tuve durante un periodo en que filmaba shows de musica en escenarios y anfiteatros, realizando a la vez artes de tapa de ediciones de CDs y ayudandome con la fotografía tambien. Lo siguieron estudios de laboratorio y técnica fotografica en el Centro Fotografico Argentino, en la Universidad de Palermo, y siguieron sucesiones de sesiones, producciones, viajes y gigas de fotos.
Mi equipamiento es digital, poseo varias camaras reflex de diferentes modelos, pero todas Canon. Pude experimentar con otras marcas pero Canon es la marca que mas resultados prácticos me dio en todos estos años. Tengo una pequeña coleccion de camaras antiguas y lentes de todo tipo, a los que no dudo en utilizar de vez en cuando.. cuando la sesion o la produccion lo ameritan. La fotografia me divierte, el manejo de iluminación es lo mas divertido que existe, es comparable a improvisar musica entre amigos musicos. Fluye.
Como una breve reseña y agradecimiento puedo nombrar sellos discograficos, musicos, empresas y lugares que me abrieron sus puertas para que este simple, rustico y escueto muchacho, pudiera generar. Gracias a todos por igual:
SonyBMG, Universal Music, 4G Producciones, The Roxy Live, La Nave de Oseberg, DontPayMusic, Teatro Gran Rex, Teatro Roxy de Colegiales, Metalmania, Deaththrasher Magazine, Kirkincho Records, La Princesa de Asturias, PopArt, y a las bandas Serpentor, Tren Loco, Lethal, Kaustos, Nightwish, The CASH, Adrian Barilari, Nine Lives, Asspera, Adrian Subotovski, Manu Chao, Pocho Roca de Los Piojos, Norberto Pappo Napolitano y flia, Barrio Funk, Patricio Perez de The Beats, Luis Cardoso de Diego Torres, Luis Aranoski, Martin y Rodrigo de La Nave...
Mi sitio oficial en diegorios.com.ar
diegoriosfotografia@gmail.com
15 63 77 64 63
Related RSS Feeds