DjAgustin
Joined

Location

Universe
Profile Images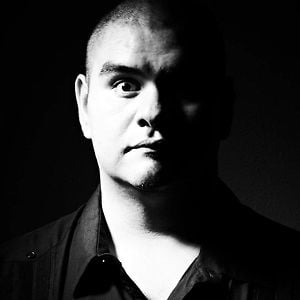 User Bio
One of the most recognized DJs in Mexico, he won't let you miss any single beat, with a mixing technique that he has improved for over 15 years to the point he'll make your brain explode going from Progressive House and Hiphop to Electro and Dubstep, is definitely a worthwhile experience, putting to DJ Agustin as a successful choice in every DJ Booth he has been in all over these years!
Over 8 years as the Official DJ for Cartel de Santa, a couple for Plastilina Mosh and winner of the 2005 Best DJ Award for the renowned DJ Concept Magazine, Agustin brand stands for itself without any doubt.
He's been onstage with artists like Black Eyed Peas, Pitbull, Beastie Boys, Groove Junkies, The Hives, Dave Seaman, Sander Kleinenberg, Edward Maya, Mobin Master, Julieta Venegas, Tego Calderon, Nicky Siano, OV7 and Los Amigos Invisibles, among others.
With a MixShow called Mucho Beat, broadcasted in several radio stations all over Mexico, and positioned as one of the most important Podcast in the Electronic Music genre on Itunes, DJ Agustin makes his beats sound everywhere.
Lately, he's done oficial Remixes for artists like A Band Of Bitches, Julieta Venegas, Genitallica, Cartel de Santa and more.
As a producer, Agustin is situated as one of the favorites choices in the popular electronic music portal, Beatport, with singles like Nice & Dirty, Dejala Caer, My Beat, So Fresh, People On The Dance Floor and Quiero Que Brinque Mi Gente; a couple EP Releases. Dubstep En Tu Idioma Volume 1 & 2 and the EP Maton Volume 1.
Now, he's about to release his first LP with collaborations from Cartel de Santa, Genitallica, Ugly Non DJs and Jumbo with some other special guests.
Links
Listend My Music
soundcloud.com/djagustin
Buy My Music
beatport.com/artist/dj-agustin/59710
View My Videos
vimeo.com/djagustin
youtube.com/djagustin
Folllow me on Twitter
twitter.com/djagustin
Listend My Mixshow
itunes.apple.com/mx/podcast/mucho-beat-by-fajita-studio/id526785422
Watch My Pics
instagram.com/djagustin