DJ DDT
Joined

Location

Detroit, MI
Profile Images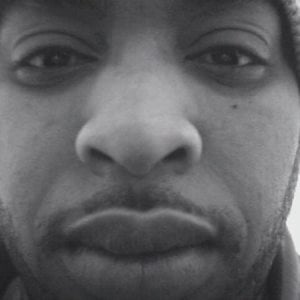 User Bio
Discography:
Proof (R.I.P), "Whutch U No" (Producer - album: Detroit Compilation, 1998);
Marquis, "Come On Now" (Producer, Side Artist - Maxi Single: All About Me, 1998)
Snake Pletskiano "Don't Waste Your Time" (Producer - album: The
Prescription, 2003);
Young Ryder "Party Tonight" (Producer -album: The Natural, 2003);
Proof (R.I.P), "Love Letters" (Producer - album: I Miss The Hip Hop Shop, 2005);
Snoop Dogg "Beat Up On Your Pads" (Producer [with Mr. Porter] - album:
Tha Blue Carpet Treatment, 2006);
L'Renee "I Love My Life" (Producer - album: 2nd Chances, 2007);
RenCen "Who" (Producer - album: Size 10, 2007);
Moody "Born To Mack" (Mix engineer, 2008);
B.L.A.K.E Eerie (Mix engineer, Mastering Engineer - album: Seceretary
of Defense, 2008)
Jay Beretta (Recording Engineer, Mix Engineer, Mixtape DJ - album: 17
Shots: the Mixtape, 2008)
Undataka (Recording Engineer, Mix Engineer, Mixtape DJ - album:
Undataka Is Your President: the Mixtape, 2009)
Moody featuring Slim of 112 "Can't Stop (Thinkin' Bout You)" (Recording Engineer, Mix Engineer, 2009)
Identical "Fanning With da Money" (Mix Engineer, Mastering Engineer. 2009)
Moody (Recording Engineer, Mix Engineer - album: Too Fly to Land Mixtape, 2009)
Production Companies:
Family Sound Productions
Tell A Story Promotions
The In-Crowd
Rep Yo City 24/7
Mr. Porter Production Group
Live...The Music Group
Black S.O.C.S. Entertainment
Recording studios:
Audio Magic (Recording/Mixing Engineer)
No-Tyze Studio (Recording Engineer)
Black S.O.C.S. Studio (Recording Engineer)
Red Lane Studio (Recording/Mixing Engineer)
Rock Da House Studio (Recording/Mixing Engineer)
Nation Studio (Recording/Mixing Engineer)
DDT's Secret Compartment (Mixing/Mastering Engineer)
What DJ DDT is:
Mobile/Club DJ:
Specializing in urban music, DJ DDT has played for crowds as large as
approximately 2,000 at once! With almost 15 years experience in the
clubs, you can guanrantee a pleased crowd by the end of the night!
Mixtape DJ:
With the ever-changing world of technology going hand-in-hand with
music, DJ DDT is an excellent fixture in the mixtape circuit, bringing
the classic use of turntablism to today's brand of Hip Hop and R&B
music! Whether artist-specific or themed, a mixtape with DJ DDT is
worth keeping as a collector's item!
Radio Mixshow DJ:
Hearing DJ DDT mixing on the air, you can expect nothing but the best:
air-tight blends, impecable timing, the absolute best selections with
the "classic mixshow DJ touch!" DJ DDT is an extra hot commodity!
Music Producer:
DJ DDT holds his own, bringing excellence, a certain style, a bit of
his swagger, huge imagination and great creativity to Hip Hop and R&B
Music!
Radio Producer:
With 15 years at a major-market radio station under his belt, there's
nothing DJ DDT can't do for any urban radio station!
Recording Engineer/Mixing Engineer:
Learning from the best engineers in the music industry, DJ DDT can
offer rich, full, superb sound to any music project!
Radio Personality:
"One of the nicest guys I know!" That's a phrase often used to
describe DJ DDT. It also spills over into radio...a warm, easily
lovable character, very much enjoyed by tons of listeners for 15
years!
Radio Commercial Producer:
You need your business to stand out? The pleasant, locally
recognizable, strong voice of DJ DDT can get you there! Lots of
experience in the commercial production department!
Consultant:
DJ DDT can help you get a kick-start in your musical career, advising
artists, labels and producers.
Biography:
Looking at me, you wouldn't believe that I'm a 25-year vet as a DJ.
Starting at the age of 5, my love of music began with a huge record
collection that my father, an ex-drummer, started for me when I was
only 2 years old. From Kindergarten to now, the love of music only
grew bigger. As a teenager, I kept my passion for music by becoming a
DJ for a rap group, and was often seen bangin on tables during
lunchtime as my peers freestyled or battled in the lunchroom. I took
those beat skills and learned how to use a drum machine to make my own
tracks (just as dope as what I heard on the radio). My popularity
began to spread among the high school students at Finney High, where I
was often hired as the DJ for the house parties. While in high school,
I took a radio class at Golightly Career & Technical Center to learn
all about radio and earned an internship in WJLB's promotions
department. Impressed with my editing skills, then program director
Steve Hegwood brought me in months later to become a producer for the
evening show. I knew that being at JLB was a once-in-a-lifetime deal,
so learned all I could (I'm a fast learner!). I was producer of
evening, then afternoon shows, a mix-show DJ, a production assistant
(where I made commercials), and an on-air personality. Since I've been
at WJLB, I stayed in tune with the Hip Hop community and was respected
by nearly every rapper & DJ in the city. I quickly became friends with
individuals who frequented the Hip Hop Shop during the mid to late
90's. By 1999, I became the DJ for monster group D12 (Shady/Interscope
Records). In between all this, I also moonlighted as a coordinator for
Penmp Entertainmnent, one of Detroit's premiere promotions & marketing
companies, headed by Rapper/Marketing wonder, T Da Pimp. I became the
technical producer WJLB's morning show, where I had a segment every
Wednesday and Thursday called "DDT's New Music Report". I am now the
station's Local Music Coordinator and host "Whats Next on the Menu"
every Saturday, bringing unsigned Detroit artists to the airwaves. I
am also mixing and hosting several mixtapes, and am now the DJ for Mr.
Porter (D12/Mr. Porter Productions/Runyon Ave Records). I'm also a
part of music production for several artists including D12, Snoop Dogg
(Doggy Style/Geffen), Pharoahe Monch (SRC/Universal), The Game
(Geffen), P.H.E.A.R. (Runyon Ave Records), Miss Nissa (Runyon Ave
Reocrds), Shard (The World Famous Label), Big Gov (Black
Gov't/Bungalow/Universal), Charm (Live...TMG), Vina Mills (Live...TMG)
and Preacha (Family Sound) among others. You can also hear my music
production on TV and radio commercials. I am a proud member of the
illustrious Hood Hard Hitmaker DJs, and the Mixbosses.
Don't forget to check out my sites:
My Myspace: myspace.com/djddt
Follow me on Twitter: twitter.com/djddt
And check out my mixtapes:
DJ DDT presents Jay Beretta "17 Shots"
(Hosted & Mixed by DJ DDT) The young 16 year-old rapper, Jay Beretta
gets it in, and shows you
THE NEW FACE OF RAP & HIP HOP!
_________________________________________
DJ DDT and DJ King David, as "Motown Monstas!"
(Hosted by DJ King David, Mixed by DJ DDT)
_________________________________________
STREET JUSTICE MIXTAPE, "OUT 4 JUST US"
(Hosted by DJ DDT, Mixed by DJ Gruv)
__________________________________________
P.H.E.A.R. FREE MIXTAPE, "WHERE Y'ALL BEEN AT?"
(Hosted & Mixed by DJ DDT)
_________________________________________
Tyron "What I Hear" Mixtape
(songs recorded & mixed by DJ DDT)
_________________________________________
Moody "Too Fly to Land" Mixtape
(Songs Recorded & Mixed by DJ DDT)
_________________________________________
Also:
-Undataka Mixtape (Hosted & Mixed by DJ DDT)
-Tha 6ixas Mixtape (MIMusic)
-MI Music Mixtape (Coming soon, Hosted & Mixed by DJ DDT)
-Preme (Hosted & Mixed by DJ DDT)
-DDT & Street Justice Go To White Castle (Coming soon, Hosted & Mixed by DJ DDT)
-Fat Killahz (Mixed by DJ DDT)
Related RSS Feeds