DJ EU
Joined

Location

ATL/PR
Profile Images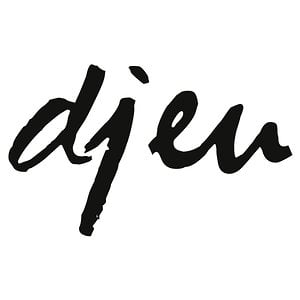 User Bio
USA Bookings
Bookings@kslk.net
National & South America Bookings
Michael Pinzon
c. (404)-824-6807
e. mp@michaelpinzon.com
Biography:
Step into a room where the drum beat slowly moves your leg, Air horn, "Ke Es La Ke" at a pause break followed by, the sound of a massive drop. The man behind the booth, DJ EU, Eumir Gutierrez recognized as Atlanta's #1 Party Rocker, won the title for The Redbull Thre3style qualifier in 2013. His ability to combine his eclectic method with genres ranging from electronic to Latin music gave him the respect he needed in standing out and becoming one of the Southeast's biggest DJ's. Since his debut in 2005, DJ EU has rocked the city of Atlanta playing in some of the town's hottest venues and expanding internationally.
Living day by day, DJ EU follows his passion and ambition as a reputable "disc-jockey" by continuously generating ideas. He released his first MixTape CD, "Ke Es La Ke, Volume 1" early in 2008 following, "Ke Es La Ke, Volume 2", the sequential year. Since then, he has released several other Mixtape CDs with "Pa' tu Abuela" and "DJ EU Presents NYE 2013" as his most recent works. As well as, several remix collaborations with close friend and fellow DJ, DJ Funk Manchu.
Recently, rocked out NBA star Charles Barkley's Birthday celebration, DJ EU has worked with other big name celebrities like Pitbull, LMFAO, Lauren Conrad, as well as, artists within the "Latin Industry", such as Jowell y Randy, Yomo, Ñejo y Dalmata and many more. The winner of the Atlanta Regional Red Bull Thre3style DJ Competition, the city's #1 Party Rocker continues to spin weekly at the hottest clubs in Atlanta and across the nation, making path to international success in Chile, Colombia, Puerto Rico, Costa Rica, Panama, and many more.
DJ EU has carried his momentum into 2013 setting his eyes in the future for original productions, collaborations with other artists for the entertainment of his concurrent fans, traveling reaching new heights, and leaving a legacy for years to come.
Discography:
KE ES LA KE V.1 (May '08)
KE ES LA KE V.2 (Feb '09)
DON'T WAKE UP EL VECINO (Dec '09)
DJ EU Presents Jowell y Randy - El Momento 2010 Tour Greatest Hits Mixtape (May '10)
DJ EU Presents NYE 2011 Mix (Dec '10)
DJ EU Presents Concierto Del Verano Mixtape (Summer '11)
KE ES LA KE V.3 (Jan '12)
Pa' Tu Abuela (Jul '12)
DJ EU Presents NYE 2013 (Dec '12)
DJ EU Presents "El Summer" Mixtape (July '13)
Other References:
Red Bull Thre3Style Atlanta Qualifier 2013 Winner (Atlanta)
Official DJ For Latin Billboards 2012 After-Party (Miami, FL)
Red Bull Thre3Style DJ Battle 2011 (Atlanta)
International Music Conference DJ Battle 2011 2nd Place (Atlanta)
Official DJ For Concierto del Verano 2011 (Atlanta)
Official DJ For Jowell y Randy, El Momento Tour 2010 (Atlanta, GA)
Official DJ For Universal Music Latin Billboards 2009 After Party (Miami, FL)
Official DJ For Aventura "The Last" Concert '09 After-Party (Atlanta, GA)
Official DJ For Tito "El Bambino", El Patrón Tour (Atlanta, GA)
Current Club Residencies:
Koo Koo Room
Opera Nightclub
Clubs
Opera Nightclub (Atlanta, GA)
Koo Koo Room (Atlanta, GA)
PRIVE Nighclub (Atlanta, GA)
Tongue & Groove (Atlanta, GA)
Velvet Room (Atlanta, GA)
MJQ's (Atlanta, GA)
Halo Lounge (Atlanta, GA)
Whiskey Park (Atlanta, GA)
Whiskey Blue (Atlanta, GA)
SUITE Ultra Lounge (Charlotte, NC)
HALO (Charlotte, NC)
The Forum (Currently Phoenix Charlotte, NC)
Club Green Street (Greensboro, NC)
Pangaea (Hollywood, FL)
RokBar Miami (Miami, FL)
Kyma Lounge (Miami, FL)
Karu & Y (Miami, FL)
Muse (Washington, DC)
Cuba Libre (Washington, DC)
Webster Hall (New York, NY)
Kush Lounge (Dallas, TX)
International
LUXE Lounge (Escazu, Costa Rica)
Club Isabella (Panama City, Panama)
Club SUKA (Santiago, Chile)
Club Bardot (Bogota, Colombia)
Club Brava (San Juan, PR)
South Beach Club (San Juan, PR)
Sponsors:
Nomada Designer
Website: TheDJEU.com/
Facebook: facebook.com/TheDJEU
Twitter: twitter.com/DJEU
Souncloud: soundcloud.com/DJEU
Youtube: youtube.com/DJEUKSLK
Vimeo: vimeo.com/djeu
Related RSS Feeds