DJ Hotsauce
Joined

Location

Atlanta, GA
Profile Images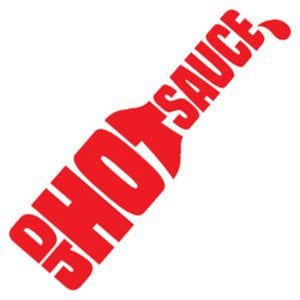 User Bio
After being influenced by several local DJs in his hometown just outside of Munich, Germany, DJ Hotsauce decided that DJ'ing was what he wanted to do and began working on his craft. He soon picked up a weekly gig at a local club and started getting his first taste of the business.
After a while Hotsauce got more and more into the DJ scene and started to pay attention to some of the bigger named U.S. DJs and especially their Mix CDs. These "blend CDs" are what caught his attention the most and it would not be long before he started to record his own.
Hotsauce was one of the first DJs in Germany to release fully mixed Hip Hop CDs, and he did so on a consistent basis. The CDs he created would eventually spread across the globe to the United States, where they ended up in the hands of one of his biggest role models, DJ Jelly. After meeting, DJ Jelly was convinced in Hotsauce's ability and decided to take him under his wing.
In 2006, DJ Hotsauce decided that it was time to take his career to the next level and moved halfway across the globe to Atlanta, GA, where he by now had built a relationship with several people including DJ Jelly and Big Oomp, owner of local Hip Hop label Big Oomp Records.
Hotsauce quickly joined DJ Jelly's well-known DJ crew called the Southern Style DJ's and started to release Mix CDs and Mix DVDs with them - which he mixing and edited the video himself.
2006 was also the year that DJ Hotsauce accomplished one his biggest successes yet, by winning the first ever "International Mixtape DJ of the Year" Award at the prestigious Justo Mixtape Awards. He would repeat that success in 2007 by winning the Award a second time.
Currently Hotsauce is still releasing Mix CDs and DVDs on a consistent basis and can be found playing clubs all around the world from Atlanta, to Munich, to Paris; mixing and blending all styles of music ranging from old to new, from Hip Hop and R&B to Club/Dance Music to Rock.
He also runs AsTheWorldSpins.com with DJ Jelly, where you can follow them on they travels around the globe. They also feature a free weekly radio mixshow and an online TV show!