DJ JOVE
Joined

Location

New York, NY
Profile Images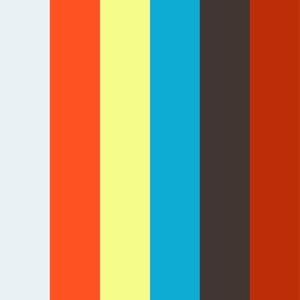 User Bio
Brooklyn bred, Vincent Frisina (better known as JOVE) started his passion in music at the age of 8 with playing three instruments which eventually led to his first set of turntables at the age of 14. While at Lincoln High School, JOVE was rated NYC Top High School Quarterback which produced NBA stars like Stephan Marbury, Sebastian Telfair, and Lance Stephenson. After long days of football practice, JOVE went home to practice with his turntable. JOVE went from having fun with freestyle records to spinning reggae records. By senior year, JOVE had some of his first spins in the club scene at local bars and lounges, which included a MEGA CLUB.
In the Summer of 2003, JOVE started his first residence at the world famous "Webster Hall". Since then, JOVE held several residences for over various major clubs such as Copacabana (34th Location), Quo, Deep, Sol, Cain and many others. He also spun in over 100 venues while attending Kingsborough Community College where he majored in Broadcasting. In 2004-2008 JOVE spun for promtime.com, which landed JOVE the title in the Tri-State area as the DJ for After-Proms. During a 90 day After-Prom tour he worked with the likes of MTV's Cipha Sounds, Maino & Young Lloyd.
In 2007, JOVE worked with the franchise SUBWAY doing promotional events at store locations. He also started his own brand called RESETRADIO.com, in addition to syndication on AM radios WIFI 1460am NJ and WNJC 1360am Philly in 2008. In early 2008, he landed a featured mix spot on the STAR and Bucwild Morning Show for WNYZ 87.7 The Pulse, and DJed the Monday after work network party for Star and PULSE 87. August -November 2008 he DJed at "The Plumm" owned by Noel Ashman, Chris Noth, Samantha Ronson, Joey McIntyre, Damon Dash, Jesse Bradford, and Simon Rex.
In Feb 2009, JOVE was picked up by TIJUNA Entertainment to be filmed for a new television series called "Is She Really Going Out With him?". Being the most replayed episode was definitely a push for JOVE to be an 'ON-Air' Jock. JOVE was ranked by the INTERNETRADIOAWARDS.com as "North America's #1 Radio Club DJ" in 07', 08', 09' and repeated for 2010 for RESETradio.com. In October 2009, JOVE made a cameo appearance on the Tyra Banks Show. He started his "America's #1 Party DJ Tour" at the stroke of midnight 2009.
Since March 2010, JOVE has been jumping around from city to city. From Los Angeles spinning numerous times at the PLAYBOY Mansion (filmed by SPIKE TV), The I DJ Awards in Atlanta, South Florida's & Philly's club scene. JOVE has worked side by side with charities like FACE Africa (working with Dikembe Mutombo & Whitney Port), Women Empowering Women (with Russell Simmons) & The Leukemia & Lymphoma Society (with Tina Faye).
2011 projects included DJ Louie Devito, Shawty Lo of G-Unit, Jamie Drastik (Pitbull's Artist) and many others. JOVE's "The Jumpoff" mixshow is is syndicated on over 40 different sites with 50,000+ listeners a week. And to top off the year success JOVE appeared on LogoTV.
Currently JOVE, opened his lounge in Gravesend, Brooklyn. This ultra chic venue, The 2FL showing its unique presents. Celebrities that have graced the venue has shown there love on @Twitter and in their blogs. JOVE will have a launch date TBA in 2012 for the release of his "Late Night Talk Show" making him the youngest show host in late night TV history. And a spin-off reality show is expected to be filmed first quarter 2012.
Known:
JOVE the One & the Only "The Network King" aka "The Eclectic One" aka "Da Original" (born, raised and still living in Brooklyn, NY)
Related RSS Feeds