DJ Kos
Joined

Location

Reno, Nevada
Profile Images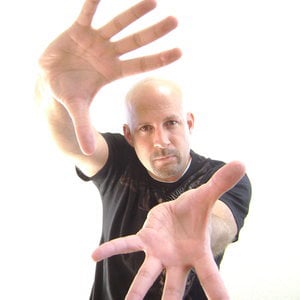 User Bio
With over 27 years of experience, DJ Kos is never duplicated and unparalleled, mixing both sounds and visions to create an extraordinary multimedia journey that surpasses anything you've ever seen or heard!
Since the age of 16, DJ Kos has astounded crowds and critics alike with his mesmerizing turntable skills. Kos is known for cutting tracks at lightning speed, throwing track on top of tracks, turning the most simple and standard groove into a hypnotic blend of songs that keep the dance floor bumpin' all night.
It should come as no surprise that when DJ Kos is not performing, he is spending his time mixing videos and music. Everything he does is custom made and he re-edits all audio and video to fit seamlessly together. When you least expect it, DJ Kos will put a smile on your face with his use of irony and humor to not only sample music snippets but video ones as well that cleverly emulate lyrics or simply the energy of the music.
His live music video scratching and mixing enables him to connect with the crowd not only through sound but visually as well. With music video edits, Kos is able to customize each and every performance to give the crowd a different show every time he takes the stage. The use of video along with audio will allow for the artist to express every bit of creativity through technology. His electrifying custom music video edits continue to light up screens and dance floors all over the world.
All of DJ Kos' videos are customized to "dance" to his music, complete with special effects that emulate the energy of electro music and strobing screens. The audience is always amazed by the way he seamlessly blends music and video in order to move the crowd.
DJ Kos is the top video editor for websites such as RemixVidz.com and MixNight.com, where his video remixes are downloaded by thousands of DJs from all over the world. When you book DJ Kos for your event, venue, or party, you can be sure he will keep the party rockin' all night long. His performance creates a level of excitement that is contagious, making him stand apart from all the rest. The experience is truly an indescribable event.
Related RSS Feeds