Profile Images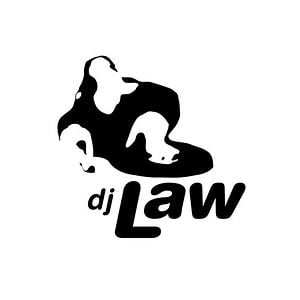 User Bio
After continuing to master his technical skills, which were heavily influenced by DJ Revolution, Law started rocking parties, similar to those he admired, such as Spinbad, Starting from Scratch, and Jazzy Jeff.
In 2003, Law was prominent in the Toronto Club scene as a resident at Beat Junkie. Beginning in 2003, Law began what would become a long line of successful shows on Project Bounce Radio that would run until 2008. This would prove to be monumental, as his brand was expanded significantly through a string of hit shows, including the infamous "West Coast Wednesdays".
Law is a Justo and 9 time Stylus Award nominee, and Stylus college radio award winner for Stylus mixtape DJ "Northern Exposure".
In 2009, Law continued to be a heavy player in the Toronto Hip Hop scene.
For the past 2 years, he can be found "Da What" Wednesdays, featured DJ at Toronto's Premier producer showcase SoundBattle Royale, and having the distinction of being the only Canadian with his own show on Beatminerz radio, Saturdays from 2-4pm. Law continues to keep those in need of quality hip hop satisfied whether it be Old or New School byway of his aptly named "Awardwinningdjlaw" podcast.
He can also be found opening up for some of Hip Hop's heavyweights such as Kanye, Snoop, Tribe, 50 Cent, Drake, Ice Cube, Busta Rhymes, Wu tang, Xzibit, Naughty by Nature, Bootcamp, Rakim, EPMD, X-cutioners, DJ Premier, Evil Dee, DJ Scratch, Tony Touch, Tech n9ne and more.
In addition, Law has also deejayed for other prominent acts such as Raekwon, Royce 5'9, Onyx, Devin the Dude, Empire, Eternia, Camoflauge, GCP, Tona, D-sisive, 4th Pyramid.
2011 proved to be another breakthrough year. Law has become one of, if not the preeminent video DJ across all genres in Toronto, and is bringing a fresh look into the art form. He continues to stay ahead of the competition byway of video djing several parties, including his show on Beatminerz Radio.
Related RSS Feeds