Profile Images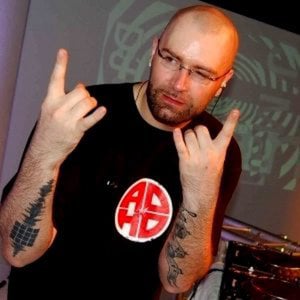 User Bio
His active DJ career started back in 1995 . Over the years MAN!E has built up quite an impressive resume. He supported acts like Ginuwine, 112, Jaheim, Musiq Soulchild, Avant and rocked the hottest Dutch spots like Club Players, Escape, Club Noa, Effenaar, Marcanti, Ocean Diva, The Powerzone, Heineken Music Hall en Sinners. MAN!E has contributed to unforgettable nights, more than once! R&B, New Jack Swing, House, Hip Hop? It doesn't matter, MAN!E rocks your socks off!!
Urban
Hip Hop, but predominatly R&B, forms the core of MAN!E's musical career. To date, MAN!E is still one of the, if not THE, best R&B DJ from the Netherlands. Obviously he's one of the best urban DJ's as well. Over the last 15 years he stole the show at so many national and international parties. His unique, hybrid blend of R&B, Hip Hop and Dancehall is sure to fill the dancefloor, and keeps it filled for hours.. Some highlights were his own parties he organised in his former hometown Zaandam, which were known nationwide, and a lot of pre- and afterparties for international heavyweights like Jagged Edge, Jaheim, Jodeci, Ginuwine, 112, Sean Paul and more.
New Jack Swing // Classics
MAN!E grew up in the New Jack Swing era, and still loves this hybrid mix of R&B and Hip Hop! In 2005 the pieces fell together and he became resident headliner on one of the biggest old school parties in Holland. The hole that New Jack Swing had left since the early 90's was filled up again. For years New Jack City was one on the most popular parties in this scene. Most people even call him the best New Jack Swing and Danceclassics DJ of the Netherlands. The succes of New Jack City made MAN!E a regular DJ for other old school parties like: Reminisce, Rootz, Reunion and The Soul Club.
Eclectic
Since the start of his career MAN!E has proven to be an 'early adopter' when it comes to new music. He always knows to rock the dancefloor with new and surprising combinations, and push the right buttons with the audience. His sets shift between energetic R&B, Hip Hop, House with Latin and Caribbean influences and sexy R&B, Nu Soul and slowjams. Or everything in between! "Eclectic really means eclectic to me, the best of everything. This means not just House and Urban, but a well balanced, hybrid mix of R&B, Hip Hop, House, Dancehall, Baltimore, Baile Funk, Caribbean music and more. Connecting with the audience is a must! Because I spin a lot of different music the sound, as well as the energy level, stays fresh. This makes it able for us to rock non stop!
Live experience
MAN!E rocked the following venues and festivals: Lowlands, Noorderslag, Pinkpop, TMF Awards and Museumplein (Radio 538), Heineken Music Hall, Ocean Diva, Hemkade, Powerzone, Escape, Effenaar, Happy Dayzz, Collssee, Sinners, Paradiso, Nighttown, Lexion, Club Noa, Players Entertainment Club, The Challenge, Imperium, Off Corso, Asta, LVC, Marcanti, In Casa, Darby & Jones, Club Podium, Club Carré, Club Stacy, Club Elite, Club Hip, Club Loco, Club Tropicana, Cream, De Waakzaamheid, Eindelijk, Flamingo/Club U/Club 7even, Gigant, Kade, Margarita's, Melange, Muzinq, Mystic City, N-Joy, Aarlen, Night Live, O'Daniels, Ritchies, Ritzy, Stalker, Sture Compagniet, Subway, Sunrise, The Livingroom, The Nighttrain, The Palace, Velvet, Wapen van Friesland and more..
He supported the following acts: Jaheim, 112, Joe, Ginuwine, Musiq Soulchild, Sean Paul, Jagged Edge, Montell Jordan, Next, Avant, Mint Condition, Babyface and more..
Related RSS Feeds
Recent Activity
DJ MAN!E does not have any activity yet.