DJ Mario Santiago
Joined

Location

Norway
Profile Images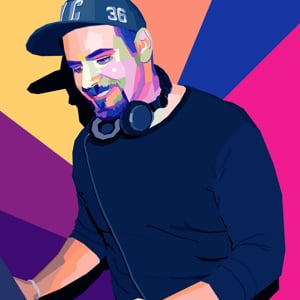 User Bio
As the official resident mix-show DJ for stations such as Radio 1075 (SE), The Voice(NO,SE,BG), NRJ (NO), Radio 1, Radio Norge, Vinyl 107 (SE), MARIO SANTIAGO is one of the most prolific mix-show DJs in Scandinavia. With a healthy knowledge of various styles within House, Pop, Rock, and Urban music that spans over 30 years, MARIO SANTIAGO has an arsenal at hand and an agenda in mind, which is to deliver an entertaining and eclectic mix-show that will rock that house each time.
MARIO SANTIAGO jumped into the mixing scene in 2000, after a chance encounter with a legendary mixer and former DMC champion (US), DJ ANDRE, who would become his teacher and mentor in all aspects of the profession. After three years under his tutelage, MARIO broke out into the Nordic scene by landing a job as mix-show DJ for the radio station The Voice. His mixes were heard daily in both Norway and Sweden. As popularity spread the show got spread to the sister stations in Denmark and Bulgaria. MARIO soon became known for his advance mixing techniques and mashups, which would involve taking samples from two or more existing pieces of music and combining them to make a new song. His creativity and passion for taking pre-recorded music and creating something unique and entertaining secured his position as a top mix-show DJ for many more radio stations to follow.
In 2006, MARIO had the amazing opportunity to serve as warm-up DJ for The Voice '06 concerts that were held in Norway, Sweden, Denmark, and Finland. The concerts featured international artists such as Sean Paul, T-Pain, Madcon, Kelly Clarkson, and Petter. For 5 intense days, MARIO performed on stage for over 100,000 screaming fans and rocked the crowd with his unique mixing and programming.
In 2007, MARIO created and produced the first video mix-show for television in the Nordic countries and Bulgaria. Alongside master video editor, VJ DANIEL, the show features the unique concept of remixing/mashing up music videos and mixing them to make the ultimate visual party mix. It is syndicated in 4 countries and is one of the most popular shows on The Voice TV.
MARIO has continued to work for various radio stations as their resident mix-show DJ. The stations include Radio 1075, which features a 90s era dance mix as well as a weekend dance mix showcasing his mashup productions.
In 2009, NRJ radio hired him to produced a daily "lunch mix" under the alias DJ SANTIAGO. Since the station played music from all types of genres, it allowed MARIO to utilize his mixing and remixing skills to create an entertaining show featuring music from many different styles. In addition, MARIO was hired to produce a weekly 80s format mix for Radio Norge and Vinyl 107 in Sweden.
On top of his busy mix-show schedule, MARIO has maintained a 4 year residency with the Hard Rock Cafe nightclub in downtown Oslo. In addition, he plays regularly in clubs throughout Norway and Sweden that cater to specific music styles such as House or Hip-Hop, as well as clubs that allow the DJ to mix it up and blend various genres and eras to deliver a party rocking experience.
Booking contact:
booking@nordicvip.no
Related RSS Feeds