Deejay Shakit
Joined

Location

London
Profile Images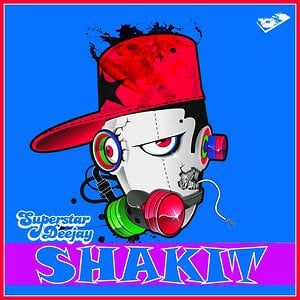 User Bio
Dj Shakit from Guadeloupe (French West Indies) started mixing as a hobby with friends more than 10 years ago.
Influenced by Hip Hop, Dancehall and Soca, he is musically versatile and can please various type of crowd with genres like Afrobeats, RnB, Funky house, House, D & B, the Electro and Reggae ...
In London, various event promotion labels often work with him (Las Morenas, Frenglish connection, Abir ...)
Dj Shakit, one of the residents Dj's of Sun bailante, had the opportunity over the last 4 years to meet and work with artists like Lil Rick Wundah, Robo Ranx, General Levy or Gappy Ranks.
He also mixed in clubs and popular bars of London Capital: Plan B in Brixton, the Cable Club in London Bridge, Jewel Bar in St Paul ..
In 2011, 2012 and 2013, he mixes in the Notting Hill Hot Carnival welcoming more than 1,000 people at the O2 Islington.
In March 2013, he is playing for the 1st part of a famous French Hip-Hop Group (Sexion d'Assaut) with a crowd of more than 10000 peoples in Guadeloupe.
During summer 2013 he launches own label for events called 'getmad En't and organizes the first edition of the "Shake it up" rave at Elixir Bar in the heart of London.
-----------------------------------------------------------------
Dj Shakit, originaire de la Guadeloupe , a commencé à s intéresser au mix sous forme de hobby avec des amis il y a 10 ans maintenant. Il s'est lancé récemment dans le video mix.
Dj Shakit aime partager sa passion avec les autres au quotidien en leur proposant les nouveautés musicales via les outils modernes de communication.
Influencé par le Hip Hop, la Dancehall et le Soca, il n en est pas moins ouvert à plusieurs genres musicaux à l'instar de l Afrobeats, le RnB, la Funky house, la House, le D&B, l Electro et le Reggae..
Il mixe régulièrement en France et en Angleterre pour des évènements privés ou des soirées organisées. A Londres des Labels de promotion d événements font souvent appel à lui : Las Morenas, Frenglish connexion, Abir...
Dj Shakit, l'un des résidents de Sun Bailante, a eu l'occasion au cours de ces 4 dernières années de rencontrer et de travailler avec des artistes comme Lil Rick, Wundah , Robo Ranx, General Levy ou encore Gappy Ranks.
Il a également mixé dans des boites et des bars très prisés de la Capitale londonienne : le Plan B à Brixton, le Cable Club à London Bridge, le Jewel Bar à St Paul..
En 2011, 2012 et 2013 , il mixe dans les soirées du Carnaval de Notting hill organisées par le Sun Bailante , accueillant plus de 1000 personnes à l'O2 d'Islington.
En mars 2013, il mixe à l'avant première du concert de Sexion d' Assault (Groupe de Rap Français) en Guadeloupe devant plus de 10 000 personnes.
Au cours de l été2013 il lance sn propre label d événements : GetMad Ent et organise la première édition des soirées Shake it up à l Elixir Bar en plein coeur de Londres.
Related RSS Feeds