DJ Surda
Joined

Location

Barcelona (Spain)
Profile Images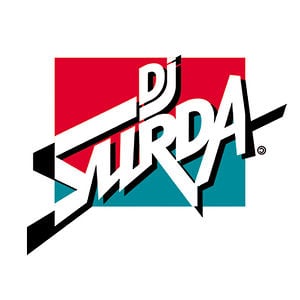 User Bio
Provinente del campo de la imagen y el dibujo, el Dj. Surda inicia su andadura en el mundo del clubbing con 26 años, sin experiencia y con escasa formación musical pero movido por su insaciable instinto de la mezcla y equipado con su amplísima cultura musical. Así, en escaso meses logra su primera residencia (2046, 10/2011-09/2013), en un año inicia su propia fiesta mensual en Sala Razzmatazz (12/2012- ) y en Enero de 2014 realiza su primer bolo internacional (Bootie SF, San Francisco). Además, es habitual en distintas salas y bares de Barcelona y cercanías (El Clap, Paladium) y organiza sus propias fiestas (MashuParty, F**K THE BIBLIO, etc.).
Con sesiones dinámicas en un término medio entre el eclectismo y lo que la pista/cliente requiera, el Dj. trae su fórmula musical para pasar una noche memorable de música y baile, pasando por múltiples estilos y décadas musicales, sin descuidar la creatividad, originalidad y singularidad que le caracterizan.
Especialista de mashups, esas combinaciones harmoniosas de temas cuanto más chocantes mejor, el Dj. es una de las referencias del género a nivel nacional y la referencia a nivel mundial (primer y único dj español en actuar en la Bootie, the world's biggest mashup & bootleg party, 01/2014). También es el responsable del primer web de mashups (mashcat.net, 02/2012- ), del primer colectivo de mashup (Equipo MashCat, 02/2012- ), y productor de la única fiesta 100% mashup vigente en España (MashuParty, 05/2012- ). Han pasado escasos dos años del estreno de Dj. Surda en la escena nocturna, y en todo este tiempo, su energía como deejay no ha defallido, más bien al contrario: ahora, sumando su fuerza a la de HelsinkiPro, el Dj. Surda inicia una nueva etapa en la que de bien seguro dará de que hablar!
--
Clubes en Barcelona y Cataluña:
Sala Razzmatazz, Boulevard, New York, The Apartment, Discoteca Enfants, Bar Zelig, B-Bar, Sala Upload (Barcelona), El Clap, Sala Privat, El Dau (Mataró), "Depo" Depósito Legal (Hospitalet de Llobregat), 2046 (Granollers), Discoteca Paladium, terrasses Pul Vàs (Playa de Aro), El Último Xiringuito, La Xancla, La Rotonda de Masnou, Vaivé, Al Faru (Playas del Maresme), Festicat (Vinebre), y otras fiestas populares y eventos privados.
Clubes en España:
Gazte Rebel Klub (Bilbao), La3 (Valencia), Sünder (Santander).
Clubes Internacionales:
Bootie SF (San Francisco).
Actuaciones destacadas:
MashuParty Aniversario ( Razzmatazz, Sala 1, 03/2014), y junto a figuras internacionales del género mashup como A+D (USA) (Bootie SF, 01/2014), Loo&Placido (FRA) (Sünder, 03/2014) o Djs From Mars (ITA) (La3, 04/2014).
Related RSS Feeds