dorcamusseb
Plus
Joined

Location

New Yawk, NY
Profile Images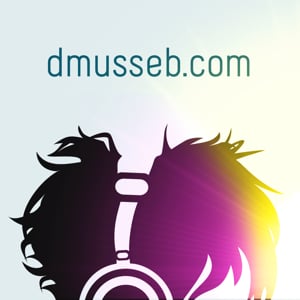 User Bio
ABOUT ME:
I am a graduate of the School of Visual Arts in NYC and I have over 6 years experience in the field of design and animation. For the past 4 years, I've been freelancing as part of the internal Comedy Central's On-Air Creative Team. While there, I've worked on a wide variety of projects as both a team member and project leader. One of the most recent projects I enjoyed working the most on was the Posse Foundation's 25th Anniversary Event. I had the opportunity to do one of the things I love most which is building objects from scratch and using my creations in motion. I also directed the stop-motion photo shoot, supervised post-production work, composited and animated the final product which you can see right here:
I was part of the in-house team that helped with the re-brand of Comedy Central's entire new look and feel in 2010. I've also done notable work on their promo ads, marketing stunts and campaigns for a wide variety of shows like South Park, Drunk History and others. Aside from my work at Comedy Central, I've also designed and animated for other clients such as Shilo NYC, the History Channel and the Discovery Channel.
To bring my creative vision alive, I use Adobe After Effects, Photoshop and Illustrator for most of my work. I am also well versed in Cinema 4D and I am currently using it more and more in my work. I can also code in HTML and CSS and speak, read and write fluently in Spanish.
Being a designer and animator is my passion. I love what I do for a living. I like the challenges and welcome opportunities to problem solve. I am well known for my tenacity to figure things out and meet the required deadlines. I learn quickly and I'm very used to working in a fast paced environment with very tight deadlines that are due on-air at times that very same day. I do not get flustered easily and I'm able to manage more than one project at a time. I am able to work from home and I am based in New York City.

Please feel free to browse my projects. Enjoy!
BIO:
I've been a chronic doodler since birth. In 1992, I migrated to the USA with nothing but a broken stub of a pencil in my hand, a pocket full of doodled-on paper napkins and .20 cents. Barely able to speak a lick of English, today I'm very proud to say she finally knows that the emphasis on the word focus is on the first syllable.
After many years of long toil and sorrow (cue in rainy winter scene), I triumphantly graduated in 2006 with my Bachelor's of Fine Arts degree from the School of Visual Arts and set out to conquer the world of graphics. Whether it be print or screen, I'm designing away wielding my mighty tablet pen now (instead of that broken stubby pencil) and won't rest until I've run out of my beloved Bustelo coffee (my sole core fuel source and secret behind all my graphics powers).
I've been freelancing at MTV Networks for Comedy Central where I've worked in projects ranging from show opens to show launches and more. I've also had the opportunity to work for distinguished clients such as Shilo NYC, the History Channel and the Discovery Channel.
I live in blissful unmarried sin with my longtime boyfriend and Latin Hugh Jackman look-alike 2012 contest winner Wilfredo Rodriguez, Jr. and our dearest FrenchBo puppy Olivia Blue Cheese somewhere in Northern Jersey next door to The Sopranos.
Related RSS Feeds