dorcamusseb
Joined

Location

New Yawk, NY
Profile Images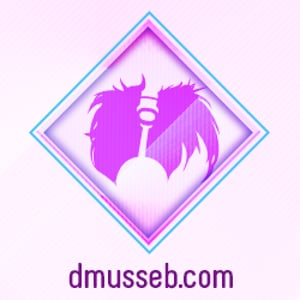 User Bio
All About Me
Professional Me:
Based in New Yawk, NY, I am a proud graduate of the School of Visual Arts in NYC and I have over 5 years experience in the field of design and animation. For about 4 years, I freelanced as part of Comedy Central's On-Air Team. Most recently, I have been freelancing as a Broadcast Designer with BET Networks and while there, I've been working on a wide variety of projects on both BET and their newly redesigned sister network Centric.
Other notable work includes being a part of the in-house team that helped with the re-brand of Comedy Central's new look and feel in 2010. I did extensive work on Comedy Central's promo ads, marketing stunts and campaigns for a wide variety of shows which earned me a Promax BDA Gold Award in 2013 for my work for Comedy Central's Retro Weekend.
Aside from my work at BET and Comedy Central, I've designed and animated for other clients such as Shilo NYC, the History Channel and the Discovery Channel. I've also volunteered my animating skills for the Art Director's Club 50/50 Initiative and recently volunteered my time as a guest motion graphics teacher at Parson's School of Design.
To bring my creative vision alive, I use Adobe After Effects, Photoshop and Illustrator for most of my work. I am also well versed in Cinema 4D. Besides the design programs, I can code in HTML and CSS and speak, read and write fluently in Spanish.
Being a designer and animator is my passion. I love what I do for a living. I like the challenges and welcome opportunities to problem solve. I am well known for my tenacity to figure things out and meet the required deadlines. I learn quickly and I'm very used to working in a fast paced environment with very tight deadlines. I do not get flustered easily and I'm able to manage working on more than one project at a time.
Personal Me:
I've been a chronic doodler since birth. I was raised in Puerto Rico and in 1992, I moved to the USA. Barely able to speak a lick of English, today I'm very proud to say I finally know that the emphasis on the word focus is on the first syllable and the last part isn't pronounce "youse".
Many years and many odd jobs later, I triumphantly graduated in 2006 with my Bachelor's of Fine Arts degree from the School of Visual Arts and set out to conquer the world of graphics. I design the day away wielding my mighty tablet pen and won't rest until I've run out of my beloved Bustelo coffee (my sole core fuel source and secret behind all my graphics powers).
I live in blissful unmarried sin with my longtime boyfriend and Latin Hugh Jackman look-alike 2012 contest winner Wilfredo Rodriguez, Jr. and our cute little FrenchBo puppy Olivia Blue Cheese somewhere in Northern Jersey next door to The Sopranos.
Related RSS Feeds