Lawrence Dolkart
Plus
Joined

Location

Los Angeles / Helsinki
Profile Images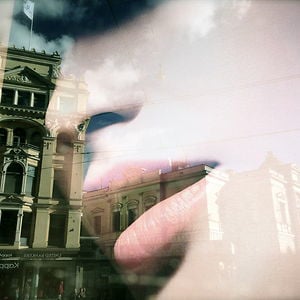 User Bio
Lawrence's Bio


After a lifetime of work on top award winning commercials and music videos, 
Los Angeles born Director/Cinematographer
Lawrence Dolkart 
decided to pursue his love of art to Europe.
Moving to Helsinki, Finland in 2008 with his adorable redhead wife Katja,
who is training to be a chef.


He is now extending his groundbreaking career of highly photographic cinematography
across the the pond, which now also includes directing.
Once in Europe like a crow shinny trinkets caught his eye
and so started Lawrence's on going
photo study of surreal window reflections.
Where combining inside and outer worlds creates an magical intra world.


Though Lawrence is not Scandinavian
he does have facial hair,
his jeans are not skinny but are very slim fitting
and also wears glasses which make him look smarter.


With over 20 years of lighting background and decades of shooting all over the world 
he can adapt quickly to any filming requirements.
Lighting is a fluent language for Lawrence, he considers it his poetry.
Honing this craft with endless hours and countless internationally recognized talents.
Spending many years working for Samuel Bayer, whom he considers a mentor.
Much of Lawrence's technical and lighting education came from another great mentor Rolf Kestermann.

Technical expertise combined with raw beauty.
Two great artists I thank very much for their love and support!

Having worked with many top clients and bands such as:
SAS, NHL, NBA, MLB,
Swedbank, Stone Temple Pilots, Tallink, Nike, 
Welho, Rage Against the Machine, Kellogg's, NASCAR and Jet -

Lawrence feels at home on any job, with any company,
any client or any band, anywhere.


Weirdly intense would be a great way to describe this film veteran.

Bringing a passion to his work
that must be seen to believe. 
Service with a smile is his motto and
pours his heart in to every job big or small.


"This moment will never happen again so shoot first and ask questions later"- he says.
Related RSS Feeds