Profile Images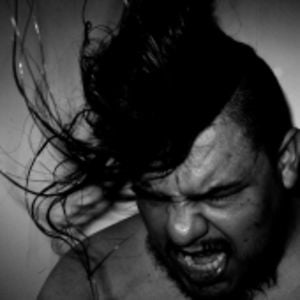 User Bio
Los Angeles-based artist Dorian Wood is "armed with a vocal charisma that would befit a preacher and an experimental streak that would make avant-gardists swoon" (WNYC Culture). A wunderkind with a headstrong DIY discipline, Dorian has brought his emotionally-charged performances to concert halls, museums, music venues and performance spaces throughout the US, Mexico and Europe, with a voice that channels the skill and ferocity of such auteurs as Scott Walker, Nina Simone, Nick Cave and Tom Waits.
Born in Echo Park, California, Dorian began his musical education at a very early age, continuing his studies at Conservatorio de Castella in Costa Rica, and eventually making his way back to Los Angeles, where he first gained exposure performing on the queer bar circuit. His debut album, BOLKA, received wide critical acclaim for its impeccable merging of folk, soul, Bulgarian choral music and experimental music. His follow-up EP, Black Pig Suite, featured members of the L.A. experimental orchestra Killsonic, of which Dorian was a principal collaborator and performer for 3 years.
In early 2010, Dorian was joined onstage by legendary artist Little Annie at (Le) Poisson Rouge in New York. That same year, Dorian received critical praise for his performance and "picture perfect" art direction (Los Angeles Times) in the Killsonic opera, Tongues Bloody Tongues, presented at the REDCAT in Los Angeles. Dorian performed at the REDCAT again in 2011 in the opera Zoophilic Follies, along with TImur and The Dime Museum.
Most recently , Dorian was commissioned by LACE (Los Angeles Contemporary Exhibitions) to present a new work for the performance series Los Angeles Goes Live, part of Pacific Standard Time. Dorian's performance installation, Athco, Or The Renaissance of Faggot Tree, incorporated over 30 performers, and was presented at Barnsdall Art Park on October 9, 2011. Dorian also performed with acclaimed artist Marina Abramovic in her piece An Artist's Life Manifesto, presented at the Museum of Contemporary Art (MOCA) on November 12, 2011.
Dorian has also performed at LACMA, UCLA, Highways Performance Space (Santa Monica), Pacific Design Center (West Hollywood), The Stone (New York City), Yerba Buena Center for the Arts (San Francisco) and the Stockholm Fringe Fest (Sweden).
His 2010 album, Brutus, featuring only Dorian on vocal and piano, was recorded live at St. Giles-in-the-Fields, a church in London, in the midst of his European tour.
For the past 3 years, Dorian has been working on his magnum opus, Rattle Rattle, the official studio follow-up to BOLKA. An epic collection of original doomsday-themed songs that form one strong, continuous piece (think Scott Walker re-doing Brian Wilson's Smile), Rattle Rattle incorporates over 75 musicians, including a 45-member choir assembled by Dorian himself, The Difficult Women, as well as guitarist Michael Corwin (Correatown), bassist Sebastian Steinberg (Soul Coughing, Fiona Apple), trumpetist Daniel Rosenboom (Josh Groban) and members of Killsonic, and featuring duets with Angela Correa (Correatown, Les Shelleys), Leah Harmon (Petrojvic Blasting Company), Eddika Organista (El Haru Kuroi) and renowned French artist Nina Savary. Rattle Rattle is slated for release later this year.
Related RSS Feeds