Studio Med. Dott. Paolo Lisi
PRO
Joined
Profile Images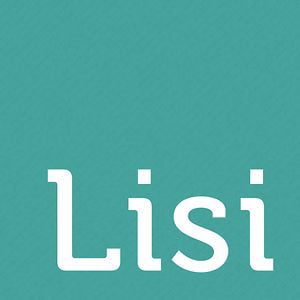 User Bio
Dott. Paolo Lisi:
Maturità Liceo Classico,
Laureato in Medicina e Chirurgia presso l'Università di Padova nel 1978,
Specializzato in Odontostomatologia presso l'Università di Padova,
Odontoiatra Specialista Odontostomatologo presso il Presidio Ospedaliero di Ala (Trento) dal 1980,
Tutor presso la scuola per Igienisti Dentali dell'Università di Verona.
Docente del corso speciale per laserterapia per igienisti dentali, Corso di Laurea in Igiene Dentale, Università di Verona, sede di Ala (Trento).
CORSI DI AGGIORNAMENTO SPECIALISTICI PIÙ SIGNIFICATIVI FREQUENTATI:
- Università di Zurigo (Corso per intarsi computerizzati metodica CEREC)
- Studio privato Prof. Lazzara in Palm Beach Florida (Corso di Implantologia)
- Università Baylor Dallas -Texas (Corso di anatomia pratica mascellare e mandibolare)
- Università di New York (Corso di Implantologia)
- Università di Goteborg –Svezia (Corsi di Parodontologia presso la clinica diretta dal Prof. Jan Lindhe)
- Centro Studi Nobel di Goteborg (Corso di Implantologia)
- Centro di ricerca Dott. Anitua Aldicoa, Vitoria Spagna (I°corso internazionale sul P.R.G.F. ovvero Plasma ricco di fattori di crescita, 1999)
- O.F.A.L. Nice Francia (corso sulle "Tecniche di biostimolazione con luce Laser in Odontoiatria e in Agopuntura")
- Università di Genova (corso annuale di Aggiornamento professionale: "L'utilizzo della Luce Laser nel distretto cranio facciale")
- Università di Genova (corso su "Effetto Antalgico e Biostimolante della Luce laser: Le Applicazioni Cliniche. Ricerca Multicentrica Clinico Statistica")
- Centro Fotona di Lubiana (corso sulle applicazioni del Laser Er-Yag e Nd-Yag nei trattamenti estetici)
- 6° International Symposium On Oral Implantology (2007, Bilbao, Spagna): pubblicazione del Poster Presentation " Rigenerazione guidata dei tessuti con P.R.G.F., con Laser diodico 810 nm o con associazione delle due metodiche"
- Premio Duillo Genova 2008, (vincitore Premio Duillo 2008 con il Poster "NobelGuide Tecnique utilised by the autor to obtain ridge expansions and mini sinus lifts using modified calibrated osteotomes adapted to surgical template and Summer's osteotomes with P.R.G.F. – Anitua Technique – and Laser biostimulation.") Poster accettato dalla commissione al World Tour Nobel 2008 di Riccione
- Relatore in numerose conferenze di protesi mobile, fissa, igiene orale e implantologia
APPARTENENZA A SOCIETÀ MEDICO SCIENTIFICHE
- I.A.H.T Accademia Internazionale di Alta Tecnologia.
- A.I.O. Associazione italiana odontoiatri.
GIÀ ISCRITTO ALLE SEGUENTI SOCIETÀ
- S.I.D.P. Società Italiana di Parodontologia
- S.I.D.O. Società Italiana di Ortodonzia
- A.I.O.P. Accademia Italiana di Odontoiatria Protesica
- S.I.O. Società Italiana di Osteointegrazione
Related RSS Feeds