Durwood Fincher
Plus
Joined

Location

Atlanta, GA
Profile Images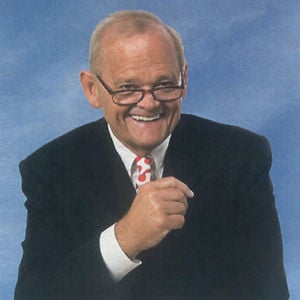 User Bio
Durwood Fincher has been a mainstay on the corporate speaking circuit for over twenty-five years. His formula is simple, as a corporate comedian, he makes people laugh! A consummate entertainer, humorist, and comic speaker, he has regaled most of the Fortune 500 and is frequently featured on such network staples as The Huckabee Show, The Today Show and Live with Regis and Kelly. Fincher's hilarious take on corporate culture is personalized for each of his clients, their business, and even their attendees who become the true stars in the hysterical video finale. The result is a clean and unique production that works every time:
The setup: A key feature of Fincher's show is the element of surprise. He is typically billed as Dr. Robert Payne, a highly credentialed "expert". Dr. Payne embodies a bumbling bureaucrat, but nobody can be this bad, can they?
The payoff: Pretty soon the cat is out of the bag and Fincher has his audience in stitches with his original and humorous take on corporate communications. For his finale, Fincher always leaves them laughing with his signature video interviews in which his client's attendees become the stars of their own show (more about video interviews). Fincher personalizes his productions for each client as key personalities and industry foibles become part of his punch lines - to the audience's roaring delight.
The message: Fincher's underlying message is the importance of maintaining a positive and receptive attitude, but his show is mainly about good clean humor and entertainment- and providing an unexpected treat for his audience. As Mr. Doubletalk likes to say: "Don't take it all so seriously. . . it's just money, and most of it isn't yours!"
The solution: If your goal is to bring humor and entertainment to your next event, Fincher's unique talents, timeless program and proven professionalism put him in a league of his own. Mr. Doubletalk is the funniest thing about American business!
Funny Video Interviews: Fincher always leaves them laughing with his signature video interviews. The pre-taped video features the client's handpicked attendees and their hilarious reactions to Mr. Doubletalk's unique interviewing style. Replayed on the big screen, the final product is always original and always hysterical:
In the comic tradition of Candid Camera and Punk'd, Durwood offers the perfect complement to his speech: videotaped interviews of audience members. No comedian will be as hilarious or well received as your own people caught in the act of being themselves. The reactions to Mr. Doubletalk's unique interviewing style are priceless, and some of the answers are unbelievable!
Fincher's signature interviews are hilarious in a number of settings including celebrity roasts, professional sports banquets, anniversary celebrations and practical jokes as seen on The Today Show and Dick Clark's Bloopers.
The process typically works like this: Fincher's client handpicks the attendees to feature as unwitting victims. They are informed that they have been chosen to participate in a program or survey which is taped prior to the event. They are also told that the person conducting the survey, "Dr. Robert Payne," is a topical expert. Before long, Dr. Payne becomes Mr. Doubletalk and the real fun begins. Everyone comes out a winner as there are no "correct" responses to Mr. Doubletalk's questions, only funny ones. The carefully edited result is always a show stopper.
Related RSS Feeds
Recent Activity